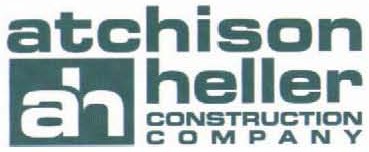 Atchison Heller is an award-winning construction company with over 35 years experience building upscale residential homes. Along with building high-end custom homes, we specialize in maintenance-free lifestyle town homes and condominiums. We have built two projects for The Hope Center plus an Alzheimer Care Center for Wesley Village in Wilmore, as well as continuing a thriving custom remodeling business.
Our town homes and condominiums make up two communities in Lexington, Kentucky. Each home is customized based on the buyer's final selection. MORE INFO

Ball Homes, one of America's top 100 Home Builders, has built over 20,000 homes in the bluegrass over the past 50 years. Ball Homes is a family owned and operated business incorporated in 1959 and based in central Kentucky. Ball Homes includes three divisions: new single family homes, property management (rental properties) and a development company that offers lots for sale to custom builders and individuals. As a consistent leader in Central Kentucky's single family homebuilding field, Ball Homes has been honored by BUILDER Magazine as one of the nation's top 100 single family homebuilders since 1998.
As a community-oriented business, Ball Homes provides more than just houses. By providing affordable, appealing, quality homes, Ball Homes makes dreams come true. Because they understand that the choice of a place to call home is one of the most important decisions customers will make, Ball Homes strives to provide good value, a variety of choices, and excellent customer service. MORE INFO