Step 7: Home Inspection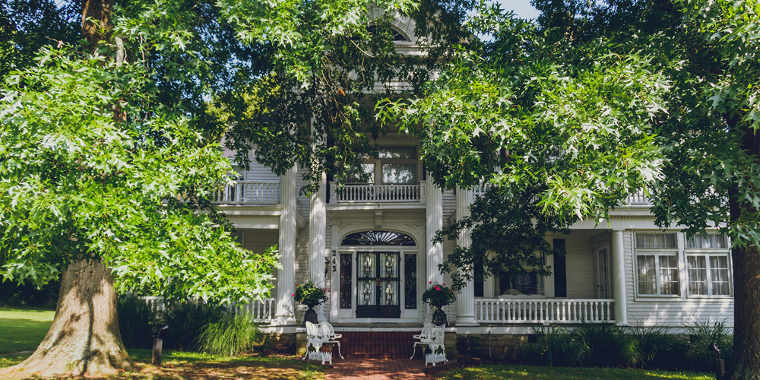 Frequently Asked Questions
Buying or selling a home can be an exciting and positive experience. It can also be a source of anxiety for both parties. It makes good sense for a homebuyer to have an inspection to help assure them that they are making a sound investment. Let's face it, even with the seller's full disclosure, there may be things that neither party would be aware of without the help of a professional. The home inspection has become an integral part of the home buying and home selling process.
The advent of the home inspector has dramatically changed the way real estate is bought and sold today. Home Inspection companies began "popping up" in Central Kentucky in the late 1980's and the concept really took off in the 1990's. The qualified home inspector is able to provide an invaluable service to both buyers and sellers.
What Is A Kentucky Home Inspection?
A home inspection is an unbiased assessment of the condition of the house and its listed systems as of the time of the inspection.
When Is The Home Inspection Performed?
As a rule, the home inspection is performed within an agreed upon time period following contract acceptance. This time period will vary from area to area. In Central Kentucky, the contract currently used by the Lexington-Bluegrass Association of Realtors®, gives the homebuyer the option of having the home inspected within 10 calendar days of acceptance of an offer to purchase the home.
What Happens If The Home Inspector Finds Something Wrong?
Rest assured, the home inspector will find something wrong, there is no such thing as a perfect house! The buyer typically meets with the home inspector toward the end of the inspection in order to look at and discuss any potential problems or defects found. The inspector will give the buyer a written report detailing his/her findings. The buyer then has four days to submit a list of repairs or changes noted in the inspection report that they would like the seller to make. At this point, the negotiating process begins again, until the buyer and seller agree on which items will be taken care of and by whom. Sometimes, an agreement cannot be reached and the transaction falls apart, however, more often than not, the buyer and seller will come to terms.
What Does A Home Inspector Do?
A home inspector will examine structural items such as roofing, the sub-floor, rafters, exterior coverings, porches, decks and walkways for soundness and life expectancy. The home inspector should also check the plumbing, electrical, appliances and heating and cooling system. Safety issues are of great concern to the home inspector. They will check smoke detectors, look for electrical and fire hazards as well as unsteady railings or insufficient lighting on stairways.
How Long Should A Home Inspection Last?
The length of a home inspection will vary from company to company and will also depend on the size of the structure to be inspected. You should probably allow 3 or more hours, however, the inspector will tell you the estimated length of the inspection when you hire them.
Do I Need To Meet With The Inspector?
Yes. A good home inspector will go over the report with you in detail and will help orient you to your new home. You may want to bring a camera or tape recorder along - you will hear a lot of information in a short amount of time and it is difficult to remember everything! He/she will talk to you about routine maintenance items, such as where and how to change your furnace filter(s), and address any problems or concerns. Don't be afraid to ask questions, a good home inspector is a terrific source of information and very knowledgeable. Keep in mind that the inspector is not there to inspect cosmetic items, such as carpeting or paint, unless it directly affects the structure.
Who Benefits From A Home Inspection?
Buyers
Learn the condition of their prospective purchase
Familiarize themselves with the working components of the home
Sellers
Avoid unwittingly passing on latent problems
Avoid unexpected financial concessions
Lender
Know the condition of their collateral
Real Estate Professionals
Avoid being perceived as a construction expert if they are not
Gain some insulation from clients who fail to disclose
Limit buyer remorse and regret after the sale
Limit liability
Promote full disclosure
How Do I Choose A Home Inspector?
Very carefully. This is a very important part of your home purchase and should not be taken lightly. Don't wait until you have found the home you want to purchase and are on a time line - do your research in advance. Interview several companies, ask questions and consider the following:
Experience
Ask about the construction background of the inspector and length of time in the inspection business.
Licensing
Fayette County requires home inspectors to be licensed.
Professional
Membership in professional trade groups.
Type Of Report
When will you get it and is it easy to understand?
Complaint Handling Procedure And History References
Each home inspector should have a list of references, but one of the best sources is through friends, co-workers or family members. Have they had a good or bad experience? They will be glad to tell you - especially if it was bad!
Ask About Liability
What happens if there is damage to the property caused by the inspector? Do they have errors and omissions insurance? What happens if they miss something?
What A Home Inspection Is Not
A Code Enforcement Inspection
A 50-year-old house was built under a different code than a 2-year-old house.
A Value Appraisal
By the same token, the appraiser that the lender will send out to determine value is not a home inspector.
A Warranty Or Guarantee
A Deal Killer
Perfect
It is an inspection of those areas and items that can be seen. Home inspectors cannot inspect areas or items that are inaccessible.
We have found the home inspection process to be a very positive "period of discovery" for the homebuyer to learn more about their new home. Many inspectors will spend time with the buyer educating them about the home's features and introducing them to the regular maintenance that goes along with home ownership.
Many buyers are so pleased with the inspection report that it makes them feel good about their purchase. All in all, a home inspection is money well spent.
Step 1: Loan Pre-Approval > Step 2: Selecting a Buyer Representative > Step 3: Buyer Counseling > Step 4: Home Search > Step 5: Offer to Purchase > Step 6: After Offer Acceptance > Step 7: Home Inspection > Step 8: Final Steps > Step 9: Settlement > Step 10: Buyer Beware