Step 5: Offer to Purchase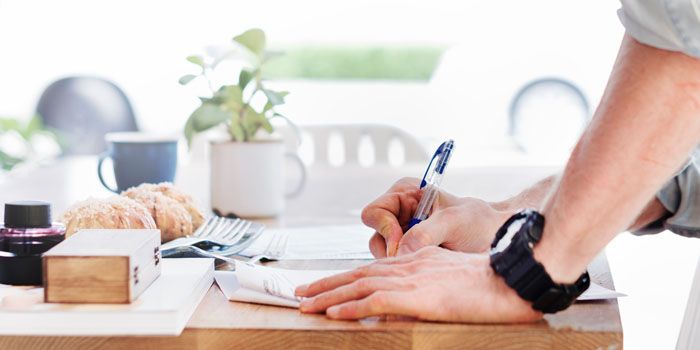 We've looked at the homes in Kentucky and made a choice - now what do we do? It is time to make an offer. This offer must be made in writing and presented to the Seller and/or the Seller's agent. Whenever possible, we will be present at the presentation of the offer as your Buyer Representative. It is important that you be available by telephone in case we need to discuss anything with you while we are meeting with the Seller and their agent.
During our Buyer Counseling Session, we presented you with a Homebuyer's Booklet that contained examples of all of the paperwork we will complete as part of the Offer To Purchase. Hopefully, we have been able to discuss the forms and address any questions or concerns that you may have. If not, don't worry, we will go over the paperwork in detail at the time of the offer.
In order to complete the Offer To Purchase Contract, we will need to know the following:
Amount Of Offer
We will provide you with "sold" properties in the area and assist in your evaluation of these statistics. We will not be able to tell you what to offer - that will be your decision, however, we will help you make an informed decision based on the facts.
Type Of Financing
We will need to fill in the amount of your downpayment, loan amount, interest rate and length of loan. It will also be necessary for us to know if there are any discount points necessary to obtain the loan. Your lender will be able to provide me with all of the details in advance.
Possession Date
When will you need possession of the property? Are you at all flexible? It is customary in the Central Kentucky market to ask for possession "with deed", which means that the seller will have vacated the premises prior to settlement and will present you with the keys at closing. Another acceptable agreement is "deed plus 3 days". There are some situations that make it difficult for the seller to give possession with deed. For example, they may need the proceeds of the sale of their house to purchase their new home and can't move their furniture out until they close on their new home. This is negotiable and can usually be worked out without any problems.
Amount Of Earnest Money Deposit
An earnest money deposit is necessary to show the Seller that you are seriously interested in their property. There is no set amount, however, we recommend at least 1% of the initial offer. This check will be deposited upon acceptance of the contract. If the offer is not accepted, your original check will be returned to you. When the offer is presented to the Seller, they have 3 choices. They can:
Accept the Offer. Yippee!
Reject the Offer. Yikes! They obviously were not in a position either financially or emotionally to consider the terms of your offer.
Counter the Offer. Most likely scenario. This means that the Seller is stating that they cannot accept the terms of your offer, however, they will accept your offer if you will agree to the changes that they have made. The counter offer can go back and forth several times until agreed upon by all parties.
Step 1: Loan Pre-Approval > Step 2: Selecting a Buyer Representative > Step 3: Buyer Counseling > Step 4: Home Search > Step 5: Offer to Purchase > Step 6: After Offer Acceptance > Step 7: Home Inspection > Step 8: Final Steps > Step 9: Settlement > Step 10: Buyer Beware