When Good Just Won't Do - Richard Flora
Posted by Ashley Whitworth on Thursday, June 21, 2012 at 3:03 PM
By Ashley Whitworth / June 21, 2012
Comment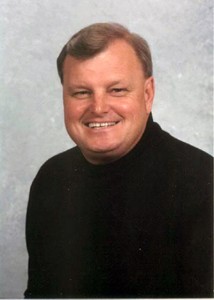 We occasionally post a blog spotlighting one of our Top Agents at Milestone. Today we are pleased to turn the spotlight on Richard Flora, one of the industries finest and most consistent Top Producers, not only with Milestone, but all of Central Kentucky. We asked Richard to share some of his insights into what makes him a great Realtor.
Richard is a native of Lexington and a graduate of the University of Kentucky. He had the privilege of playing for the 1973 UK Men's basketball team. In his 18 years as a real estate professional, he has become an expert in new construction, farm, and residential properties. As a Million Dollar Club Member, he is known around Lexington and the surrounding counties as a professional who has showcased the experience and dedication to be at the top of his field. Not only has Richard is in the real estate business, but he also leads a sales force of over 400 representatives in a home party planning company in the area.
Even with all of this sales expertise and managerial skills under his belt, he still remembers the basic principles of how he got to where he is today. "Sales is sales, for the most part. But at the end of the day, we must always remember who our customer is. If you respect and appreciate your customer, they, in turn, will respect and appreciate you. Never forget who makes it possible for your checks to be signed."
Keeping this "client focused" mindset something Richard strives to do every day, and he has the actions to back up his claims. "I try to never miss a client's call. If I do miss it, I return that call within ten minutes. I make sure I stay in contact with my clients on a regular basis, as well as my past clients. I am never unavailable, even when I am out of town. I feel I owe that to my buyers and sellers to be there for them. I want my clients to know that I have given 110% of my time and abilities to them 110% of the time."
Anyone who knows Richard knows that he always gives his top performance in everything he does! As a veteran agent, Richard knows what it takes to make his business run as smoothly and efficiently as possible. "When I first started out, I had an open house 65 out of the first 78 weekends in the business—that's a year and a half of weekends. You have to be willing to put in the time and effort it takes to succeed. Everything we try to accomplish in life has a price to be paid."
Keeping a good balance between home life and business life is difficult, but Richard knows that there's give and take in both areas. "The level of balance is different for everyone. As long as I'm comfortable with how I'm handling both the personal and the business side, I'm content. I know that from time to time, that scale will tilt one side to the other. That's just how sales is sometimes."
Thank you, Richard, for taking the time to talk with us! He has been a powerhouse professional for Milestone Realty and we are so thankful to have him on our team! To contact Richard directly, you can reach him at rflora@milestoneky.com.