Walden Mortgage Weekly Newsletter: July 24, 2012
Posted by Ashley Whitworth on Tuesday, July 24, 2012 at 7:49 PM
By Ashley Whitworth / July 24, 2012
Comment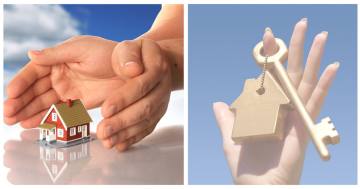 Bright Spots in Housing:
Is a perfect storm brewing for housing? Last week we saw record low fixed interest rates, an increase in home prices, an increase in housing starts, an increase in Home Builder Confidence and a decrease in housing inventory available for sale. This provides a much brighter picture in housing. Home Prices Rise: According to the National Association of Realtors , the median home price rose 5 percent to $189,400 in June. Prices are rising because there are fewer homes for sale. The inventory of unsold homes fell to 2.39 million. It would take six and a half months to exhaust the supply at the current sales pace. That's just above the six months that economists consider healthy. Also, Existing Home Sales saw a year-over-year increase of 4.5% even after a pull back in the month-over-month data. A separate report from the Federal Reserve Wednesday found that home sales improved in all 12 of the bank's districts in June and early July. New Construction Improves: Builders broke ground last month on the most new homes and apartments in four years. And the number of new single-family homes, the bulk of the market, rose for the fourth straight month to the highest level since March 2010. More Americans are showing interest in buying homes, boosting builder confidence. The National Association of Home Builders/Wells Fargo builder sentiment index jumped to 35 this month, its highest level in five years. Builders said they are seeing more traffic from prospective customers.
What Happened to Rates Last Week?

Mortgage backed securities (MBS) gained 39 basis points from last Friday to the prior Friday which caused 30 year fixed mortgage rates to move lower. Mortgage backed securities set a new all-time record on Friday. Mortgage rates move in the opposite direction of MBS, so mortgage rates set a new record for an all time low on Friday. We had our highest mortgage rates on Tuesday and our lowest on Friday. We started the week with weaker than expected Retail Sales which helped to provide some positive momentum for MBS pricing. We ended the week with a powerful one-two punch of negative news that helped to propel MBS to their new records. First, we had negative economic data with weaker than expected Existing Home Sales and the Leading Economic Indicators. Negative economic data usually helps lift bonds. Next, all U.S. based bonds including Treasuries and mortgage backed securities saw very strong demand from overseas as Spanish bond yields shot up on concerns that their new bank bail out would be too little, too late and a comment was made by the President of the European Central Bank that senior bond holders may have to take some losses. This caused money to flee Europe and land right here in the U.S., which drove down your interest rates.
What to Watch Out For This Week:
The following are the major economic reports that will hit the market this week. They each have the ability to affect the pricing of Mortgage Backed Securities and therefore, interest rates for Government and Conventional mortgages.
| | | | | | |
| --- | --- | --- | --- | --- | --- |
| Date | Time (ET) | Economic Release | Actual | Market Expects | Prior |
| 24-Jul | 10:00 AM | FHFA Housing Price Index | - | NA | 0.80% |
| 25-Jul | 7:00 AM | MBA Mortgage Index | - | NA | NA |
| 25-Jul | 10:00 AM | New Home Sales | - | 374K | 369K |
| 25-Jul | 10:30 AM | Crude Inventories | - | NA | NA |
| 26-Jul | 8:30 AM | Initial Claims | - | 375K | 386K |
| 26-Jul | 8:30 AM | Continuing Claims | - | 3300K | 3300K |
| 26-Jul | 8:30 AM | Durable Orders | - | 1.00% | 1.30% |
| 26-Jul | 8:30 AM | Durable Orders - ex Transportation | - | 0.00% | 0.70% |
| 26-Jul | 10:00 AM | Pending Home Sales | - | 0.70% | 5.90% |
| 27-Jul | 8:30 AM | GDP-Adv. | - | 1.20% | 1.90% |
| 27-Jul | 8:30 AM | Chain Deflator-Adv. | - | 1.50% | 2.00% |
| 27-Jul | 9:55 AM | Michigan Sentiment - Final | - | 72 | 72 |
We will be watching these reports closely for you and let you know if there are any big surprises: It is virtually impossible for you to keep track of what is going on with the economy and other events that can impact the housing and mortgage markets. Just leave it to us, we monitor the live trading of Mortgage Backed Securities which are the only thing government and conventional mortgage rates are based upon.