Top 20 Holiday Movies
Posted by Ashley Whitworth on Saturday, December 15, 2012 at 10:13 AM
By Ashley Whitworth / December 15, 2012
Comment
Tis the season to pull out your favorite Christmas movies to watch for the hundredth time! These movies evoke a certain amount of holly jolly cheer and nostalgic euphoria. It's become part of many people's family traditions. Maybe you pop in your favorites while you're wrapping presents or baking cookies. To get you in the holiday mood, here is a list of our top 20 (in no particular order) favorite holiday movies.
1. Miracle on 34th Street (1947, 1994) When a nice old man who claims to be Santa Claus is institutionalized as insane, a young lawyer decides to defend him by arguing in court that he is the real thing. There are a few different versions of this beloved movie, but my suggestion would be to go with the original version with Edumund Gwenn, Maureen O'Hara, and a young Natalie Wood.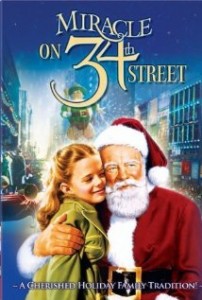 2. A Christmas Carol (1938, 1984, 1999, 2004, 2009) This movie has more adaptations than any other on our list, and for good reason. This Charles Dicken's classic story about Ebenezer Scrooge is a staple among favorite Christmas tales. The story is about an old miser who learns real compassion after 3 ghosts visit him on Christmas Eve. My personal favorite is the 1984 version with George C. Scott as Scrooge, but I don't think you can go wrong with any of them!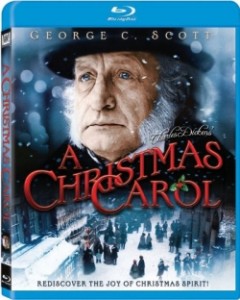 3. Love Actually (2003) One of my favorite movies of all time, Love Actually is a romantic comedy that follows the lives of eight very different couples in dealing with their love lives in various loosely and interrelated tales all set during a frantic month before Christmas in London, England.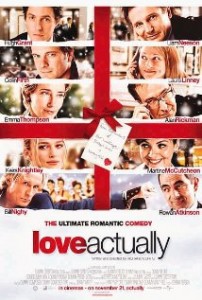 4. It's a Wonderful Life (1946) No self-respecting list of Christmas movies would be complete without this feel good classic! Frank Capra's fable of redemption, parallel universes and small-town life stars James Stewart as George Bailey, a man whose imminent suicide on Christmas Eve brings about the intervention of his guardian angel, Clarence Odbody (Henry Travers). Clarence shows George all the lives he has touched and how different life in his community would be had he never been born.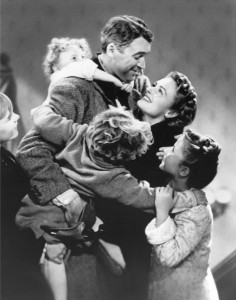 5. A Christmas Story (1983) Based on the short stories of author Jean Shepherd, this film stars 9-year-old Ralphie who has to convince his parents, teachers, and Santa that a Red Ryder B.B. gun really is the perfect gift for the 1940s. You can see this movie on TBS's 24-hour marathon, starting at 8:00pm on Christmas Eve.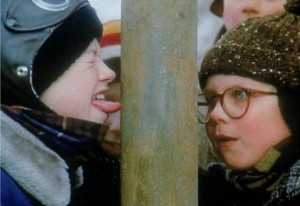 6. Die Hard (1988) For those of you that prefer a non-traditional Christmas movie (my husband being one of them) you'll enjoy this movie about John McClane, an officer of the NYPD, who tries to save wife Holly Gennaro and several others, taken hostage by German terrorist Hans Gruber during a Christmas party at the Nakatomi Plaza in Los Angeles.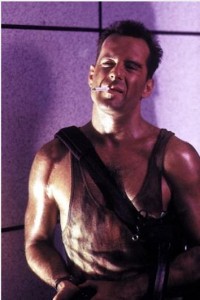 7. Elf (2003) I have yet to meet a person who hasn't liked this movie after watching it! The story stars Buddy (Will Ferrell) a human who was raised as an elf in the North Pole. After inadvertently wreaking havoc on the elf community due to his ungainly size, Buddy is sent to New York in search of his father, who ends up being on the dreaded "naughty list" and played wonderfully by James Caan.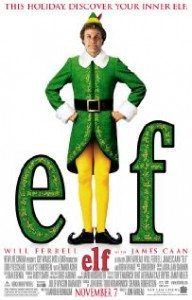 8. White Christmas (1954) White Christmas is a musical film starring Bing Crosby and Danny Kaye that features the songs of Irving Berlin. The story is about two World War II U.S. Army buddies, who are giving a show to the troops of the 151st Division. But the mood is somber: word has come down that their beloved commanding officer is being relieved of command. He arrives for the end of the show and delivers an emotional farewell.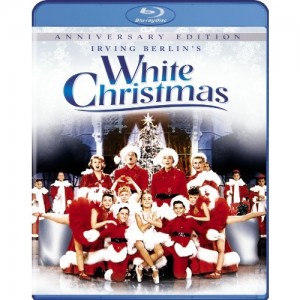 9. National Lampoon's Christmas Vacation (1989) The well-meaning buffoon Clarke Griswold, gets himself into all sorts of trouble while trying to make this Christmas the ultimate holiday for his family. From tree cutting misadventures to uninvited house guests and oppressively nosey neighbors, this movie has a joke for all sensibilities.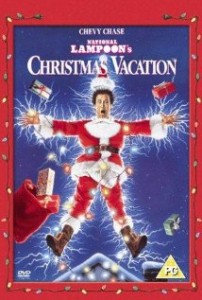 10. The Holiday (2006) The Holiday stars Cameron Diaz and Kate Winslet as two women who exchange houses in order to get a new lease on life. After each suffers her fair share of romantic disappointments, Englishwoman Iris (Winslet) and L.A. woman Amanda (Diaz) meet on-line at a website devoted to helping people exchange houses for vacations. Each agrees to spend the Christmas holiday at the other's home. While each suffers from a minor case of culture shock, both women also end up becoming involved with a man. Both women must decide what to do with these new relationships as their pre-arranged house switch is scheduled to last less than two weeks.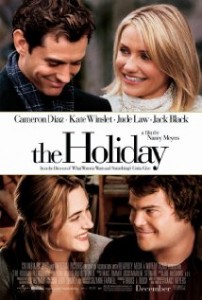 11. A Charlie Brown Christmas (1965) Charlie Brown is convinced that the true meaning of Christmas has been forgotten by his Peanuts friends, not to mention the rest of the world. "Psychiatrist" Lucy advises Charlie Brown to get into the holiday spirit by directing the kids' upcoming Christmas play. Despite his utter lack of control over his cast, Charlie Brown takes his job seriously, even setting out to find a genuine Christmas tree to decorate. But Charlie Brown's tree is a scrawny, pathetic thing, and all seems lost. That is, until the rest of the Peanuts gang decide to pitch in and decorate the woebegone tree.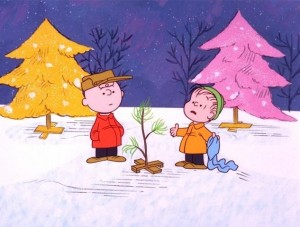 12. Home Alone Eight-year-old Kevin McCallister (Macaulay Culkin) has become the man of the house overnight, after being accidentally left behind when his folks and siblings fly off to Paris, rushing off on a Christmas vacation. Home alone, Kevin gets busy decorating the house for the holidays. But he's not decking the halls with tinsel and holly. Two bumbling burglars are trying to break in, and Kevin's rigging a bewildering battery of booby traps to welcome them.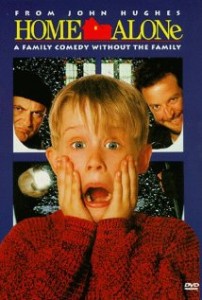 13. Dr. Seuss' How the Grinch Stole Christmas (1966) In a classic tale that could only have come from the mind and rhymes of Dr. Seuss, we meet the lovably unlovable Grinch a foul, sour hearted creature that lives in isolation in the mountains near the utopian society of Whoville. The residents of Whoville prepare for their most beloved holiday, Christmas, blissfully ignorant of the nasty surprise the Grinch has in store for them. A sworn enemy of noise and hater of all things Christmas the Grinch can't stand the idea of enduring another holiday season. This year he takes matters into his own hands.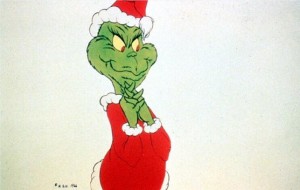 14. Rudolph The Red-Nosed Reindeer (1964) Rudolph the Red-Nosed Reindeer is a Christmas television special produced in stop motion. A misfit reindeer (Rudolph) and his friends look for a place that will accept them. As with A Charlie Brown Christmas and How the Grinch Stole Christmas, Rudolph no longer airs just once annually, but several times during the Christmas and holiday season.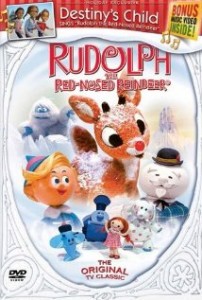 15. The Muppet Christmas Carol (1992) The Muppet Christmas Carol is a musical comedy film adaptation of Charles Dickens' A Christmas Carol, starring Michael Caine as Ebenezer Scrooge. The story narrated by Charles Dickens himself (played by Gonzo the Great) with the occasional commentary of Rizzo the Rat, it is Christmas Eve in 19th century London.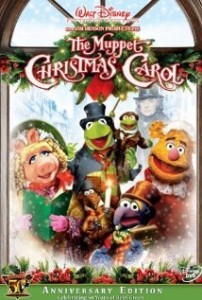 16. Four Christmases (2008) A couple, played by Reese Witherspoon and Vince Vaughn, struggle to visit all four of their divorced parents on Christmas Day. With the stress that inevitably comes with the holidays, this movie puts a humorous spin on some of the typical family experiences.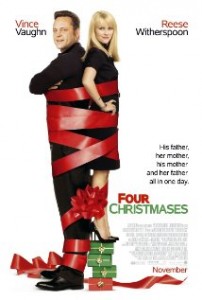 17. The Santa Clause (1994) Tim Allen plays Scott Calvin, an ordinary man who accidentally causes Santa Claus to fall to his death from his roof on Christmas Eve. When he and his young son, Charlie, finish the late, legendary St. Nick's trip and deliveries, they go to the North Pole where Scott learns he must become the new Santa and convince those he loves that he is indeed Father Christmas.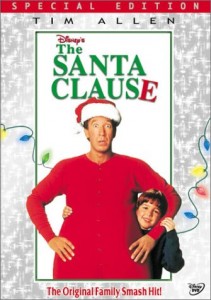 18. Frosty The Snowman (1969) Frosty the Snowman is an animated television special based on the classic song about a magic snowman that comes to life and befriends several children. In this story, the living snowman and a little girl try to elude a greedy magician who is after Frosty's magic hat. Jimmy Durante narrates the special and sings the title song.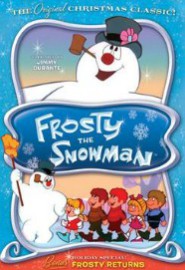 19. The Polar Express (2004) Based on children's author Chris Van Allsburg's modern holiday classic of the same name, The Polar Express revolves around Billy, who longs to believe in Santa Claus but finds it quite difficult to do so. This all changes, however, on Christmas Eve, when a mysterious train visits Billy in the middle of the night, promising to take him and a group of other lucky children to the North Pole for a visit with Santa. The train's conductor along with the other passengers help turn Billy's crisis in faith into a journey of self-discovery.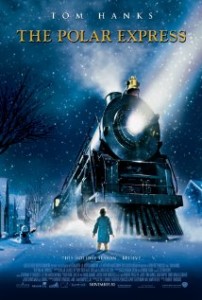 20. Gremlins (1984) Seeking a unique gift for his son Billy, a father purchases a cute, fuzzy little "Mogwai" from a shop in Chinatown whose shopkeeper dispenses warnings about the creature. All goes awry when the lovable mogwai (named Gizmo) is exposed to bright light and gotten wet. Soon, the town is invaded by nasty, predatory Gremlins, who lay waste to everything in sight as Billy tries to contain the destruction.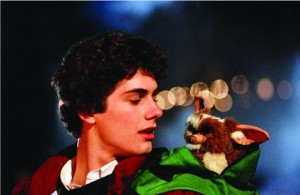 Do you have any other films you would add to our list?
All photos from
IMDB.com