Talk Derby to Me
Posted by Ashley Whitworth on Thursday, April 28, 2016 at 9:13:06 AM
By Ashley Whitworth / April 28, 2016
Comment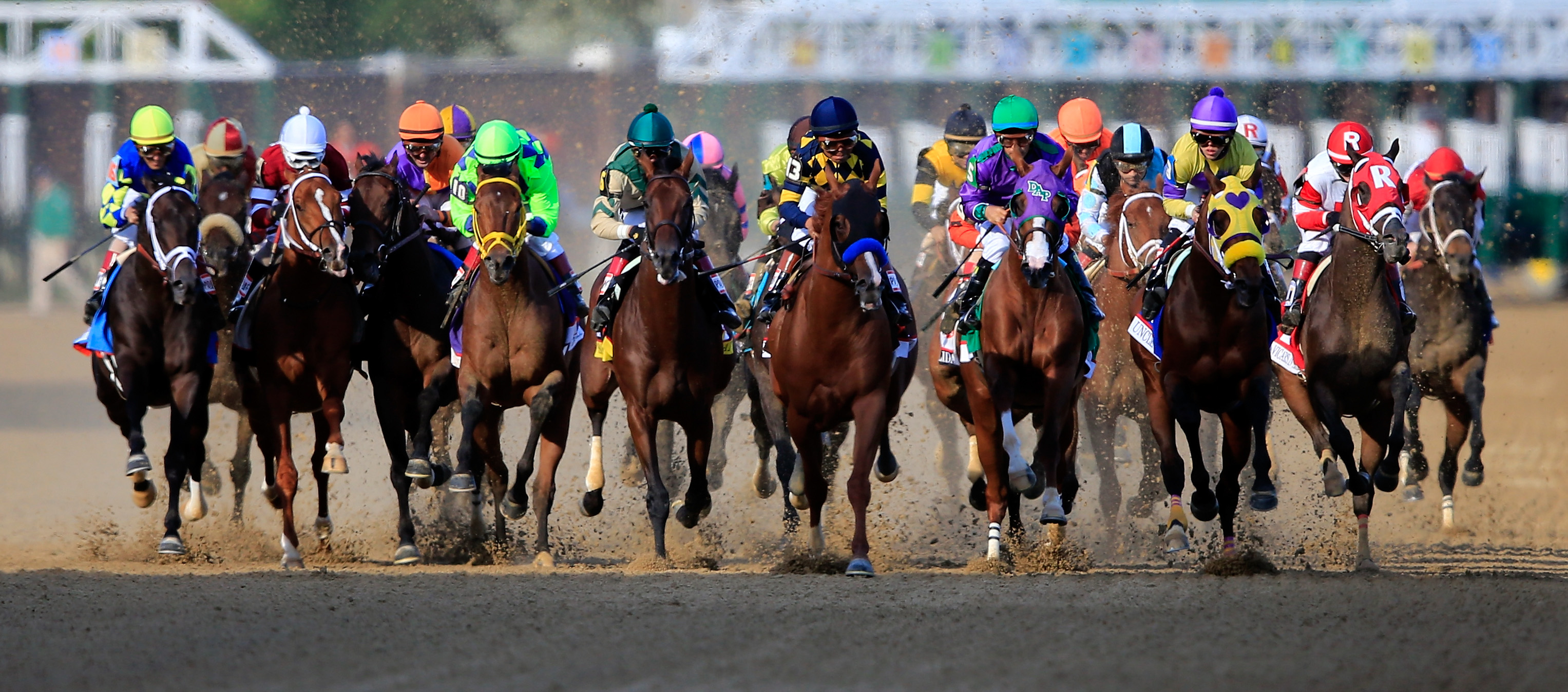 It's officially Kentucky's favorite time of the year! The Keeneland Spring Meet has been going strong, and the Kentucky Derby is right around the corner! Not only does the Kentucky Derby ignite so much excitement around the race in Louisville, but it inspires some amazing Derby themed parties all over the world! We love putting together parties - especially parties with a fun theme! Today we're gathering some of the best ideas for a Derby themed party that anyone could throw!
First up on the docket, food! Let's start off with an appetizer. Every respectful Kentuckian loves some bourbon in their life, so what better way to use bourbon than to include it in your meatball recipe!?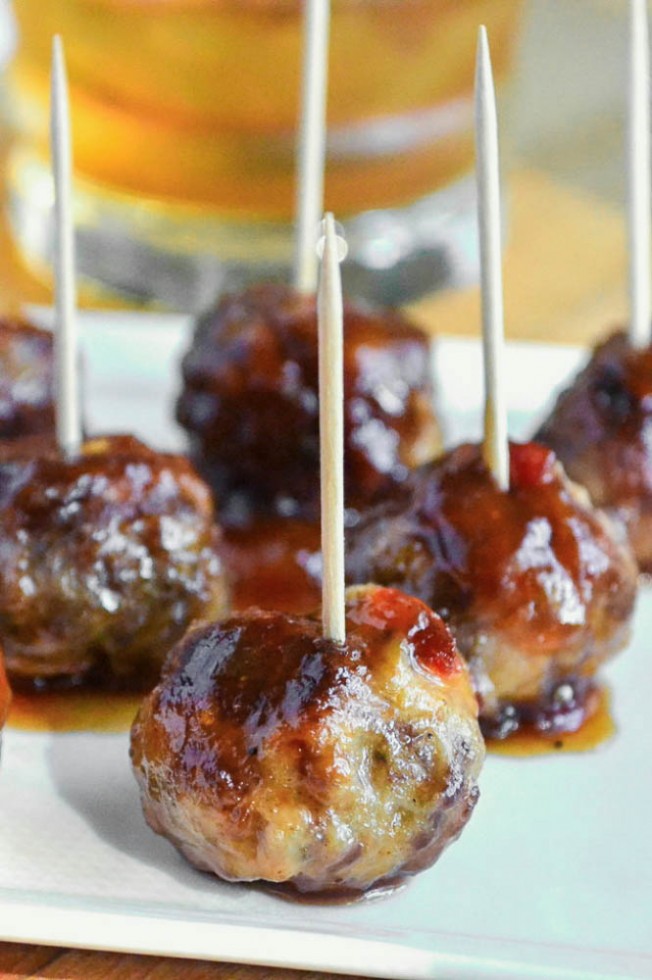 Bourbon Meatballs
What you'll need:
3/4 lb ground beef
3/4 lb ground pork
1/2 cup (1 sleeve, finely crushed) Ritz Cracker crumbs (you can use plain bread crumbs)
1/2 cup finely chopped onion
1/2 teaspoon salt
lots of fresh cracked pepper
1 egg
2 Tbsp olive oil (for browning the meatballs)
Bourbon Sauce
1 jar apricot preserves (about a cup, give or take)
1/4 cup brown sugar
3 Tbsp hot chili sauce (use mild chili sauce if you can't take the heat)
1/2 cup bourbon
1/2 cup barbecue sauce
1/4 cup water
 Instructions:
Set oven to 350F
Put the above ingredients, except the olive oil, in a large mixing bowl, breaking up the meat as you put it in. Mix together, using the tips of your fingers to gently combine everything without compacting the meat. Form into small 1" balls, I use a small scoop to make them nice and uniform.
Heat 2 Tbsp of olive oil in a skillet and brown the meatballs, working in batches. Transfer the meatballs to a baking sheet, and bake for about 10 minutes, until cooked through. (Check with a thermometer, it should read 160 degrees)
Place cooked meatballs into the sauce, and let heat through until ready to serve. Serve on a plate with toothpicks, a drizzle of sauce, and lots of napkins. Serve a bowl of sauce on the side for extra dipping.
To make the sauce, combine all the sauce ingredients in a skillet and bring to a simmer. Simmer gently for about 10 minutes until thick.
Now for a main course. You can't visit Central Kentucky without trying a good ol' Kentucky Hot Brown!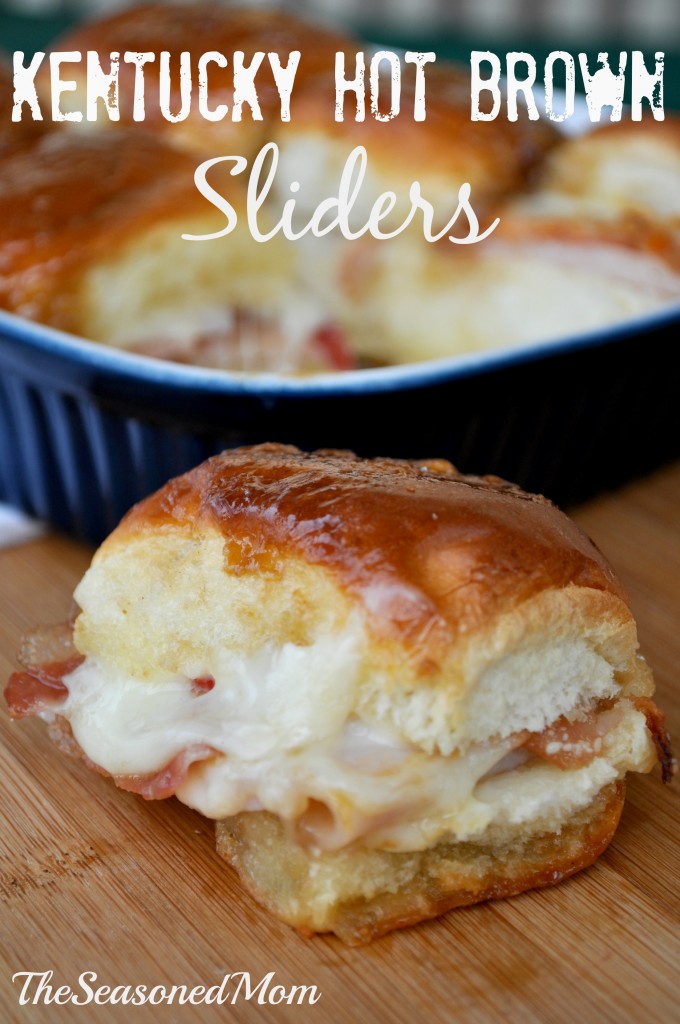 What you'll need:
1 pkg. (12 oz) King's Hawaiian sweet rolls, split
¼ cup mayonnaise
12 slices deli turkey
12 slices cooked bacon
6 slices Gruyere cheese
¼ cup grated Parmesan cheese
¼ cup diced pimientos
½ cup butter, cubed
2 Tablespoons finely chopped onion
2 Tablespoons brown sugar
1 ½ teaspoons Worcestershire sauce
¼ teaspoon garlic powder
Instructions:
Spread roll bottoms with mayonnaise.
Layer with turkey, bacon, a few diced pimientos, and cheese. Replace tops.
Arrange sandwiches in a single layer in a greased 9-inch-square baking pan.
In a small skillet, melt butter over medium heat. Add onion; cook and stir 1-2 minutes or until tender.
Whisk in the brown sugar, Worcestershire sauce, and garlic powder. Continue whisking until brown sugar is dissolved.
Pour butter sauce over sandwiches.
Cover with aluminum foil and refrigerate for several hours.
Preheat oven to 350 degrees F. Bake, covered, 25 minutes.
Remove foil and bake uncovered for an additional 5 minutes or until golden brown.
And finally, what's a party without an adult beverage or two?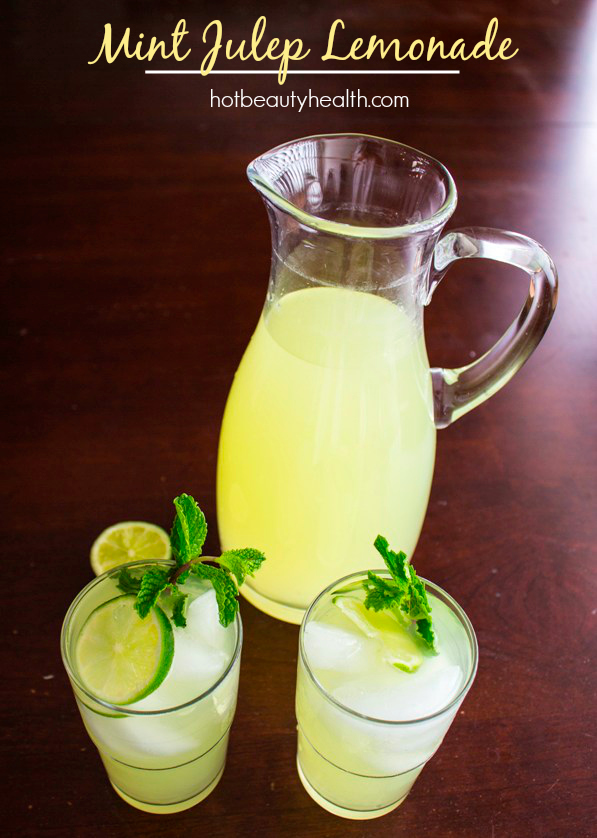 8 & 1/4 cups of water
1 pkt. (2 quartz) of Crystal Light Lemonade Flavor Drink Mix
1 tablespoon of chopped fresh mint leaves
1 tablespoon of sugar
2 cups of crushed ice
lime slices and fresh mint sprigs, for garnish
To Make the Drink:
In a small saucepan, combine 1/4 cup of water, sugar and 1 tablespoon of chopped mint. Stir and bring to a boil. Cook until sugar has dissolved, then remove from heat and set aside to cool. After about an hour, strain out mint leaves.
Add 8 cups of water to Crystal light drink mix in a 2-qt pitcher. Stir until mix is dissolved
Serve immediately over crushed ice and top with a splash of the sugar syrup. Garnish each cup with a mint sprig and lime slices.
What's a party without some cute and clever decorations? Check out these silverware holders and
drink straws
!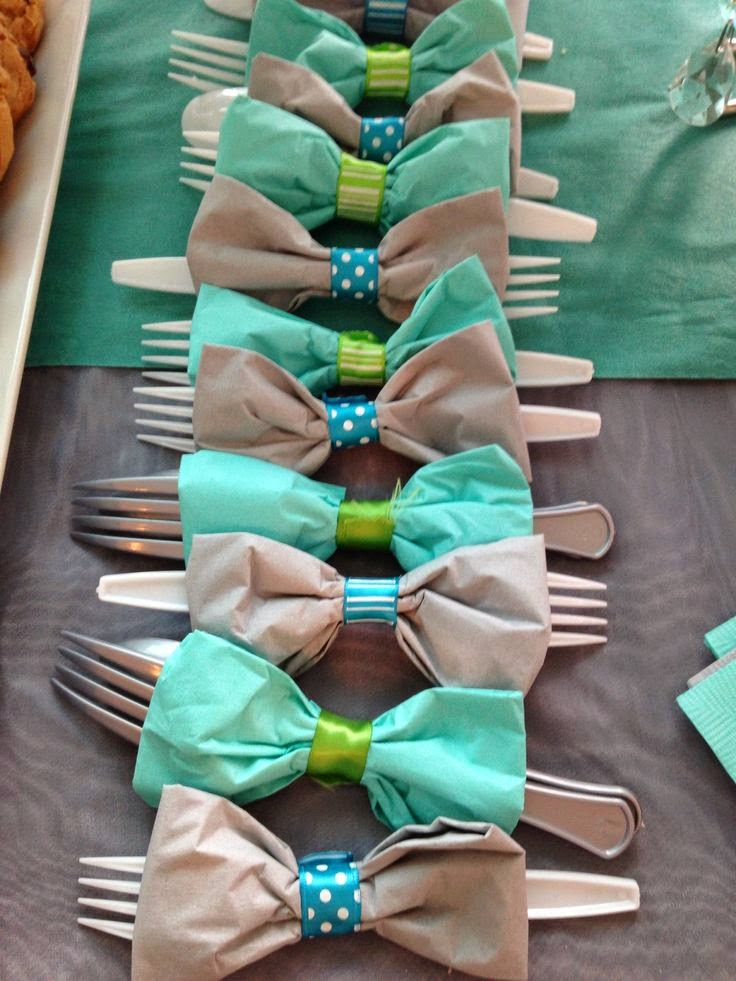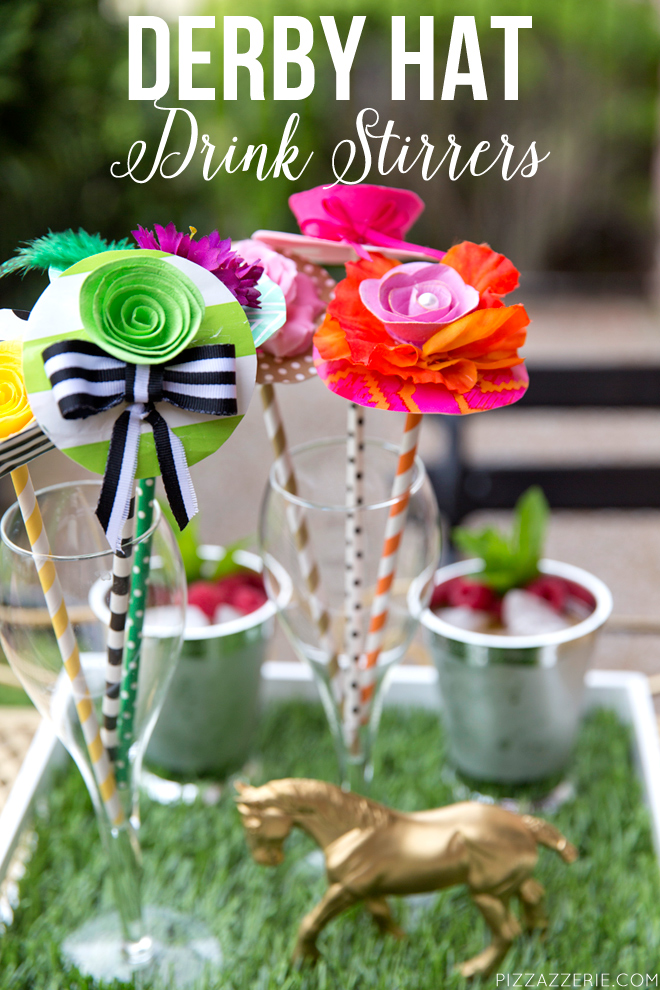 No Derby party is complete without betting on some ponies. Instead of making tickets for people to bet with, create a jar for each one and have people put their name in. Whichever horse wins, the money is split between the names in the winning jar! Or if you go to
this website
, you can place real bets at home!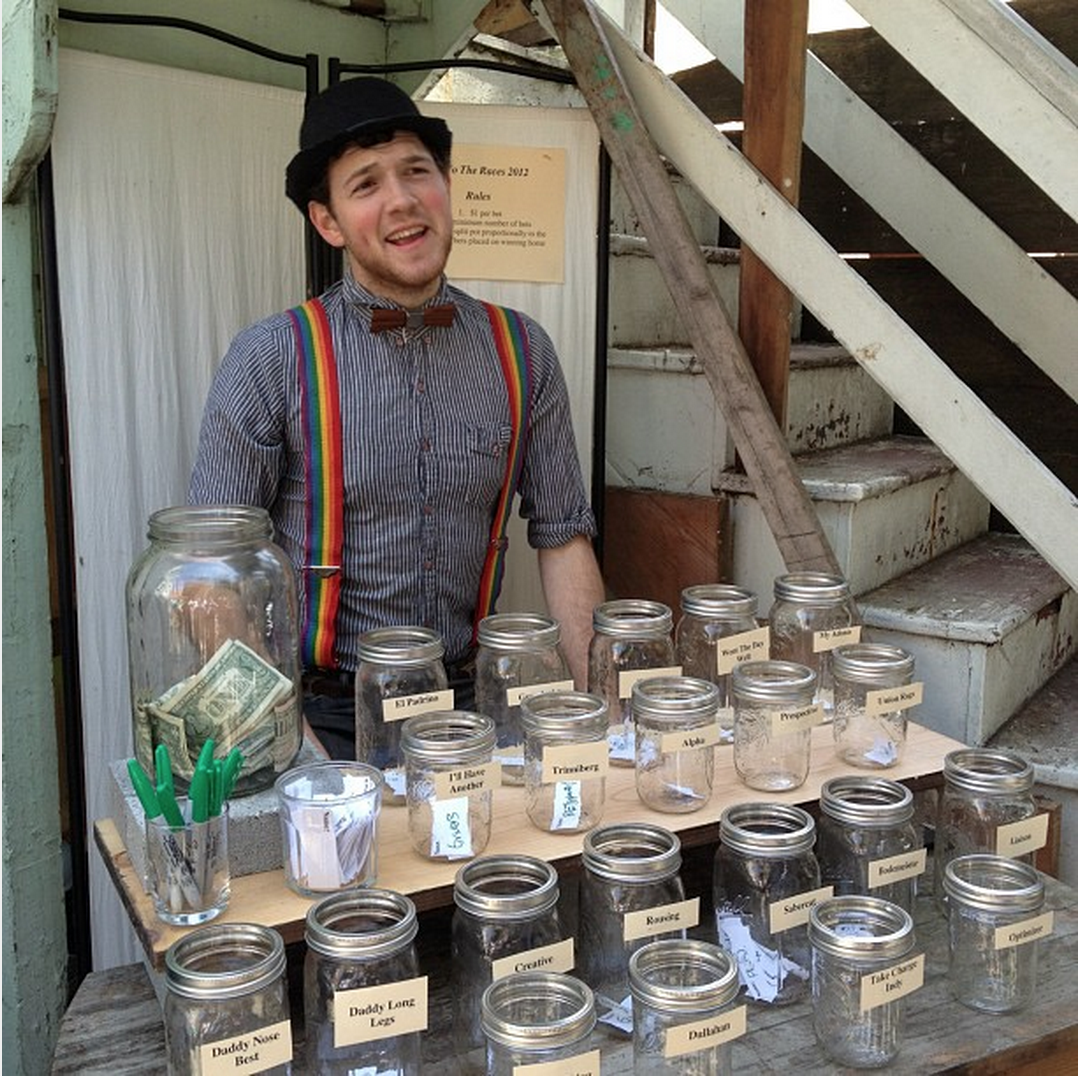 Now go get to planning! You've got a party to throw! We hope everything has a fun and exciting Derby...we know we will!