Summer Events in Kentucky
Posted by Ashley Whitworth on Thursday, June 26, 2014 at 9:29 AM
By Ashley Whitworth / June 26, 2014
Comment
Summer has become synonymous with lots of things to do in Central Kentucky. Here are just a few of the things going on in the next few weeks.
Berea:
4th of July Spectacular Friday, July 4th, 5:00pm-10:30pm, Berea City Park Enjoy fireworks, children's activities, live entertainment and more.
4th Annual Whippoorwill Festival Thursday, July 10th-Sunday, 13th, HomeGrown HideAways: 500 Floyd Branch Road Over 60 workshops featuring old time and traditional Appalachian living skills in a family-friendly atmosphere. Workshops include home canning, backyard chickens, how to play the banjo, and many more. A low-cost event with free tent camping, healthy home-cooked meals, guest speakers, campfires, mountain and bluegrass music, dancing, and workshops throughout the day. For more information and a schedule of events, visit their website.
33rd Annual Berea Craft Festival Sunday, July 13th, 10:00am-5:00pm, Historic Indian Fort Theater Discover new work by over 100 artists from across the country. Take part in craft demonstrations, live music and regional entertainment.
18th Annual Spoonbread Festival Friday, September 19th-Sunday, September 21st, Memorial Park on Jefferson Street One of Berea's fun family weekend events, hosted by the Chamber of Commerce. Hot air balloons, live music, 5-K run, arts and crafts, car show, scenic motorcycle ride, antique tractor show, carnival rides, a parade, and of course, delicious Spoonbread. For more information, visit their website.
Georgetown:
Scott County's Annual 4th of July Parade and Events Friday, July 4th-Parade starts at 11:00am, Fireworks at Brooking Park beginning at dark Come celebrate our nation's birthday with this year's theme "Only In America".
Sweet Corn Festival Saturday, July 19th at Evans Orchard and Cider Mill Craft booths, music, great food, pony rides, petting zoo, play area, hayrides, corn on the cob, fresh sweet corn and MORE! Saturday 9:30 a.m.-6 p.m.
Party on the Square Concert Series Saturday, July 10th and 26th from 8-11pm, Downtown Georgetown Georgetown/Scott County Tourism Presents "Party on the Square Concert Series." A good time for all ages! Live Entertainment. Free to the public! Don't forget to bring your lawn chairs!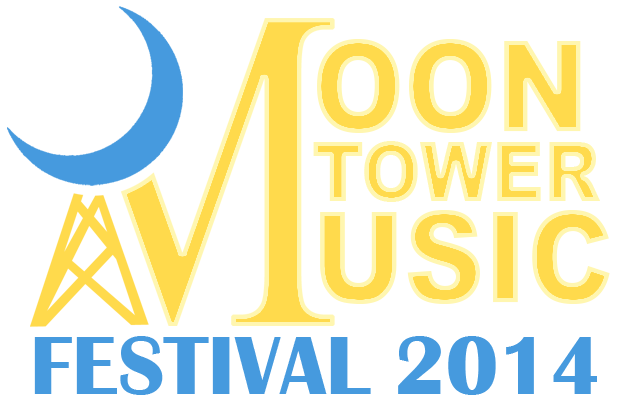 Moontower Music Festival Saturday, July 26, Doors open at 10:00am, Equus Run Vineyards We've got an eclectic mix of local up-and-coming bands, as well as some mainstream favorites in this year's Moontower Music Festival. For a line up of acts, visit their website.
Lexington:
Kentucky Cork & Tap 2nd Friday of June, July, August, and September, 5-9pm, 5/3 Pavilion at Cheapside Park Each night will feature up to five Kentucky wineries, local beers from Lexington's own breweries, and live music. Admission is free for the series; patrons 21 years of age and older will be able to purchase tastings of beer and wine directly from the vendors. Local food vendors will also be on hand.
Summer Classic Film Series Wednesdays, Kentucky Theater Watch classic movies in Lexington's historic Kentucky Theater all through the summer. For a list of movies and times, visit their website.
Food Trucks for a Cause Every Friday-October 31st, 11am-3pm, at the corners of Main and Vine in downtown Lexington Every Friday, portions of the sales from each food truck will be delivered to a different local charity. Come grab lunch and sample some of Lexington's finest meals on wheels.
SummerFest July 2nd-August 3rd, MoonDance Amphitheater Enjoy two shows under the stars at Lexington's premier Summer Theater Experience. This season's shows will be Twelfth Night and Little Shop of Horrors. For schedules and tickets, visit their website.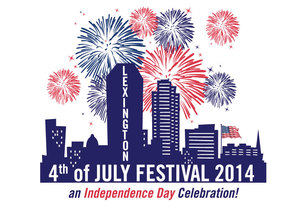 Fourth of July Festival Thursday, July 3rd-Sunday, July 6th There will be fireworks, food, music, dancing, vendors and a parade at this year's Fourth of July Festival. For a schedule of events, visit their website.
Lexington Lions Club Bluegrass Fair Thursday, July 10th-Sunday, July 20th, weekdays 5:00pm-close, weekends 3:00pm-close, Masterson Station Park Come join us for food, fun, and entertainment at the 52nd annual Bluegrass Fair. For a schedule of events, and ticket prices, visit their website.
Lexington Restaurant Week Thursday, July 24th-Saturday, August 2nd $25 dinners from local restaurants all over town...need we say more? For a list of restaurants participating in the 2nd annual Restaurant Week, visit their website.
Richmond:
4th of July Fest July 2nd-6th, Fort Boonesborough Campground Come celebrate our nation's birthday with a week of patriotic activities. There will be scheduled times for a camper decoration contest, crafts, free tours, hayrides, a parade, NASCAR on our satellite TV, and lots more. For more information, call (859) 527-3454 or email booncamp@bellsouth.net.
Winchester:
Daniel Boone Pioneer Festival August 29-31, multiple venues in Winchester The festival begins with a street dance in downtown Winchester on Friday evening and continues throughout the weekend with Arts and Crafts, Talent Contest, 5K Run, and a Walk with Friends. The finale is the Sunday evening concert at Lykins Park featuring nationally known country music entertainers, including Danielle Bradbery, Frankie Ballard and Winchester-native Lauren Mink. For a schedule of events, visit their website.