Storing Your Summer Wardrobe
Posted by Ashley Whitworth on Monday, October 22, 2012 at 1:50 PM
By Ashley Whitworth / October 22, 2012
Comment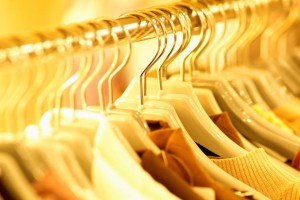 By now, you've probably started to do the bi-annual closet switch, where you put away your summer clothes to make way for your winter wardrobe. It's a great way to give your closet some extra room and keep it organized. When storing your summer clothes, make sure you put out a little extra effort to make sure that you're your clothes stay fresh and moth-free during the cold winter months!
1. Start with clean clothes! Launder all the clothing that you will be storing. Small flecks of dirt will cause permanent stains if not taken care of quickly. Don't forget to check the pockets of all your clothing!
2. Thoroughly clean and prepare your storage spot. If you're keeping clothes in a drawer, make sure you wipe down all the sides of the drawers. If you're keeping everything in plastic storage bins, wash them down with a disinfectant cleaner to get rid of any mold spores or mildew. Make sure you let all storage containers completely dry before putting anything into them!
3. Sort all the clothing that will be stored. Store all clothing with other clothing like it. Keep all cotton shirts together with other cotton shirts. Store all your jeans together with your other jeans. Make sure you clearly label all storage containers. When you're taking your clothing back out of storage, you'll have a better idea what is in each container and it will allow for a smoother transition into the next season.
4. Invest in a moth repellant. Combat pesky critters with a small cotton bag filled with dried lavender. Lavender is a natural moth repellant and is also antifungal and antibacterial. If the smell of lavender isn't your thing, try placing a box of baking soda, moth balls, or even a block of cedar in with your stored clothing.
5. Store all of your clothing bins in a cool, well-ventilated area. The best place for stored clothing would be in a spare room or closet. Avoid places like garage, attics, or unfinished basements, as these locations are a hotbed for moisture and mold.