Say Goodbye to Summer with a Bang
Posted by Ashley Whitworth on Tuesday, September 1, 2015 at 10:33:12 AM
By Ashley Whitworth / September 1, 2015
Comment
We all know summer is sadly coming to an end, but we still have one big celebration weekend to enjoy before saying goodbye. If you're attending a blowout Labor Day party this coming weekend, here are 10 great recipe ideas that are surely to make you the star of the show.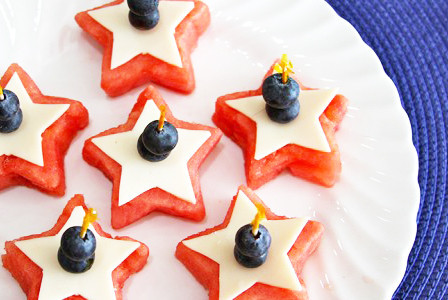 1. Watermelon Stars
If you have a star-shaped cookie cutter, then there's no reason you can't make this delicious appetizer. All you'll need is watermelon, blueberries, and cheese! Even the kids could help with this one.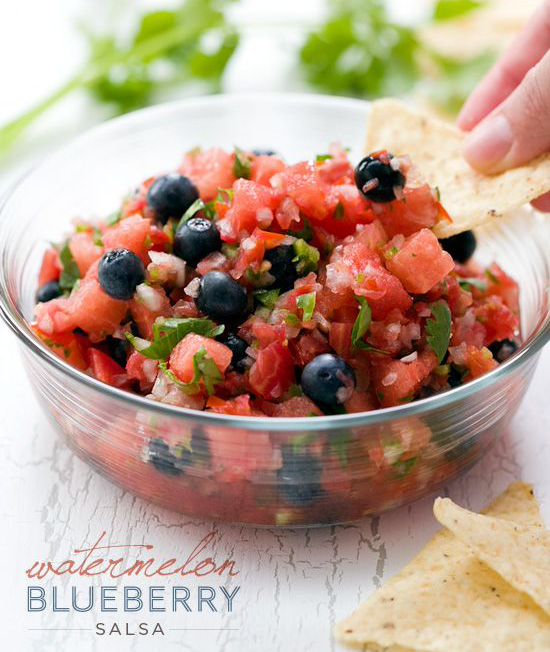 2.
Watermelon Blueberry Salsa
This dish combines traditional salsa ingredients like tomato, jalapeño, and onion with surprise ingredients like watermelon and blueberries. The result is a savory treat that you'll keep coming back to for more!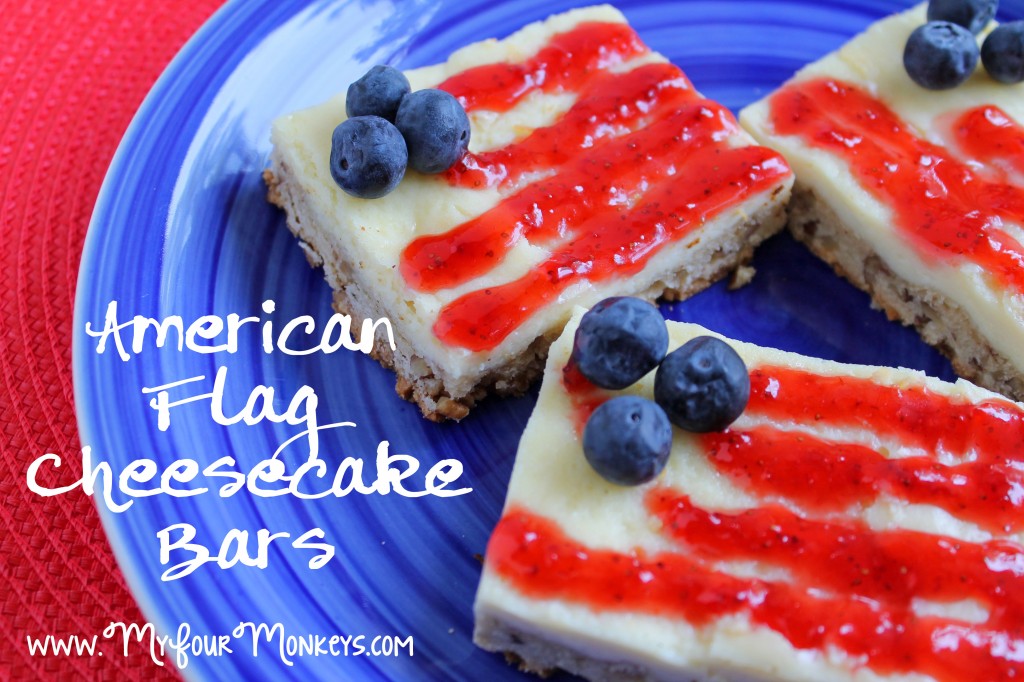 3. American Flag Cheesecake Bars Here's another snack the kids can help out with! Just make the cheesecake crust and filling. Then let the kids let their creative side out as they decorate the bars with cream cheese, strawberry jam or syrup, and blueberries!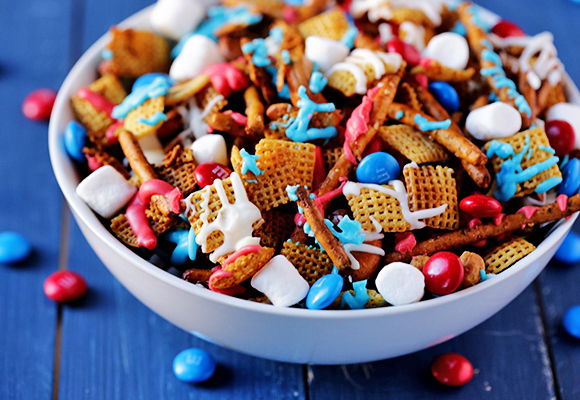 4. Red, White, and Blue Chex Mix For this recipe you'll need Chex Mix, mini marshmallows, red and blue M&Ms, and melted white chocolate with food coloring to add an extra festive punch! This quick and easy recipe with surely be a crowd pleaser!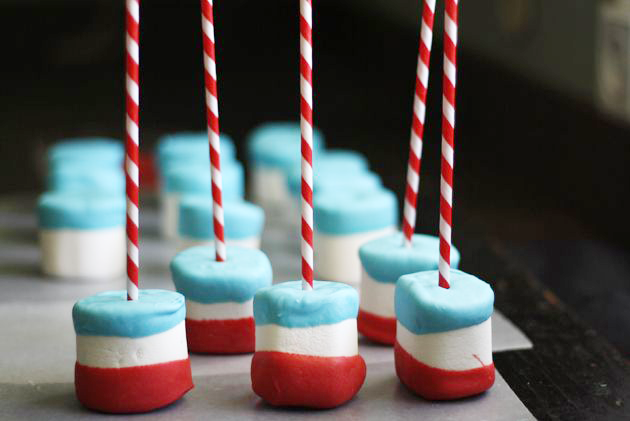 5. Red, White, and Blue Marshmallow Pops How cute are these little treats? They'll be eaten up in a second by guests big and small. Plus they're super easy to make!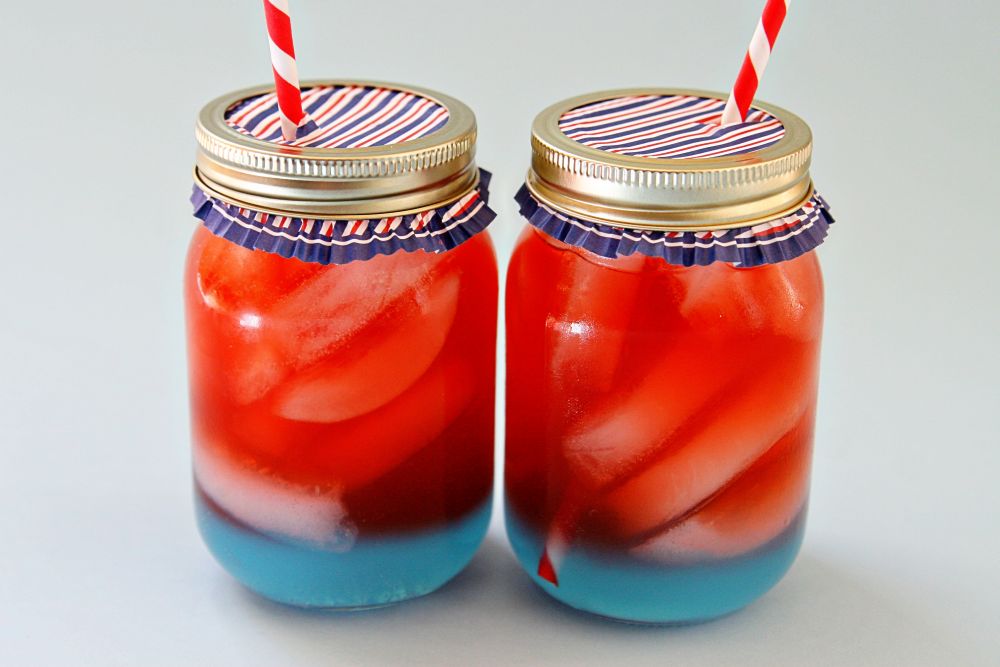 6. Red and Blue Patriotic Drinks This festive drink is all about the presentation — and it's so easy to make too! All you need is Jones soda in blue, Gatorade in red, and ice.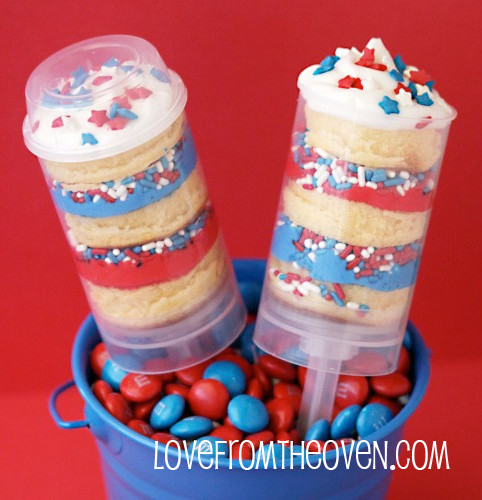 7. Patriotic Push Pops Push pops are super fun to make and a guaranteed hit with the kids! We guarantee that you'll be making these every chance you get, not just for Memorial Day.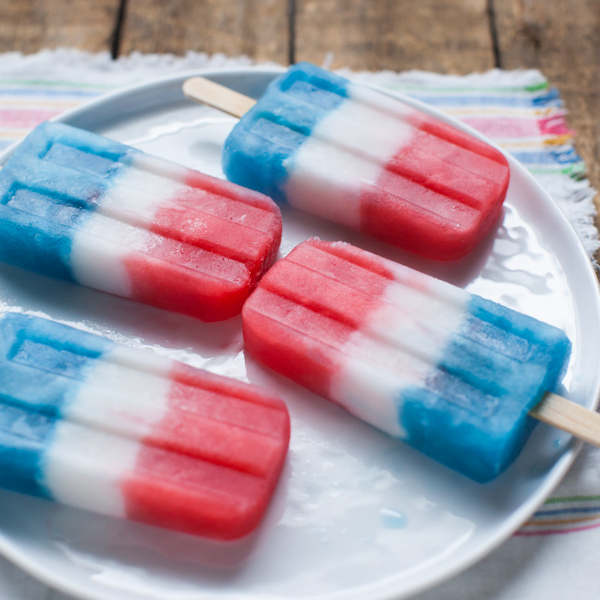 8. Red, White, and Blue Popsicles These red, white, and blue popsicles are a little bit of work but so worth it. The red is watermelon, the white is coconut milk, and the blue is blue raspberry with blue food coloring.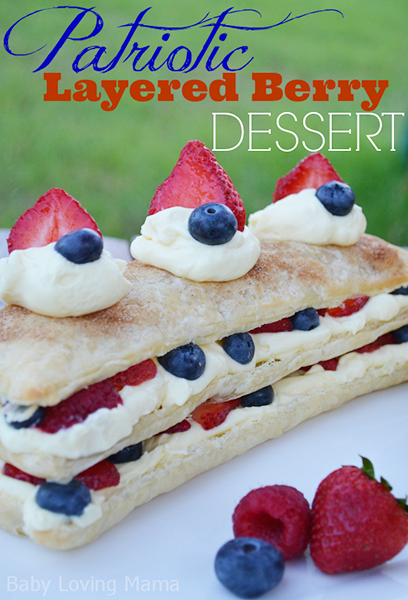 9. Patriotic Layered Berry Dessert  Inspired by a flat bottom fruit pie, this patriotic layered berry dessert recipe would be a yummy treat to serve guests this Memorial Day. A mixture of cheesecake-flavored pudding, Cool Whip, and half-and-half, with an assortment of berries (blueberries, raspberries and strawberries), in between layers of pastry dough make for one tasty red, white, and blue dessert.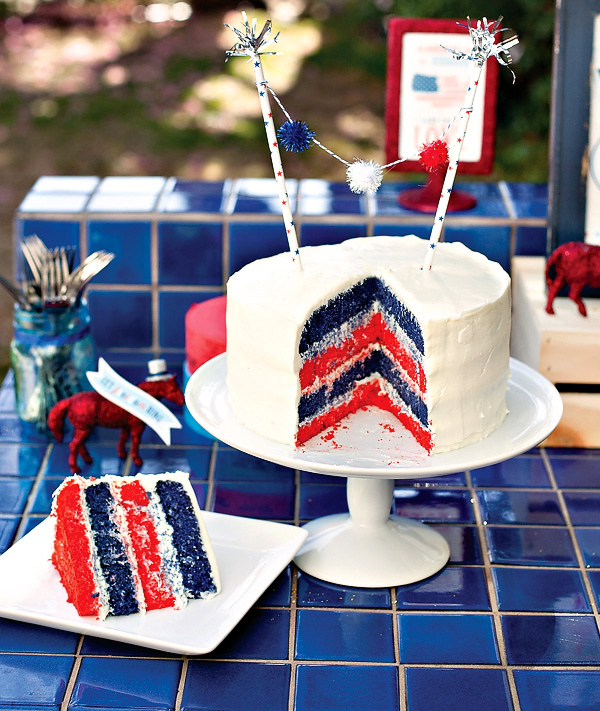 10. Patriotic Layered Cake This delicious and colorful cake may seem a bit overwhelming for a baking amateur but trust us, you can do it! You'll need to make four round cakes (two red and two blue), let cool, then stack on top of each other with a layer of frosting in the middle.
Now what are you waiting for? Go be the hit of the party!