Preparing Your Home For A Disaster
Posted by Ashley Whitworth on Monday, November 5, 2012 at 2:27:46 PM
By Ashley Whitworth / November 5, 2012
Comment
No one wants to think that a disaster, natural or otherwise, will strike at home. After hearing about the tragedies of Hurricane Sandy in the Eastern part of the country, now seems like a smart time to make sure your Kentucky home is ready, just in case. Since a disaster or emergency can strike suddenly, at any time and anywhere, it is important to make sure that the entire family is prepared and informed in these types of events. Here are a few tips that will help your family be as prepared as possible when disaster strikes.
Meet with the members of your family and discuss how you will prepare and respond in an emergency situation. Because these events happen very quickly, it's important for each member of the family to know what their job is and how they will contact and find each other. In case you cannot get back to your home, highlight two different rendezvous points on a map and route how to get to each destination.
Being prepared means being equipped with the proper supplies you may need in the event of an emergency. Keep your supplies in an easy-to-carry emergency preparedness kit that you can use at home or take with you in case you must evacuate.Knowing you have all your basic essentials in one place can give you peace of mind. According to the American Red Cross, you should have a minimum of:
Water—one gallon per person, per day
Food—non-perishable, easy-to-prepare items
Flashlight
Battery-powered or hand-crank radio
Extra batteries
First aid kit
Medications and medical items
Multi-purpose tool
Sanitation and personal hygiene items
Copies of personal documents (medication list and pertinent medical information, proof of address, deed/lease to home, passports, birth certificates, insurance policies)
Cell phone with chargers
Family and emergency contact information
Extra cash
Emergency blanket
Map(s) of the area
Put key safety tasks on the calendar now.
Take the guesswork out of staying prepared by scheduling essential tasks ahead of time, just as you would for dentist and doctor appointments.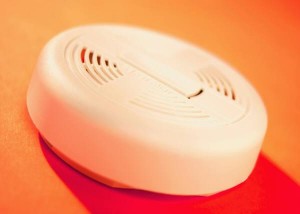 Here are the basics:
Clean gutters after the last leaves fall and again in the spring.
Have chimney swept once a year.
Test smoke alarm batteries monthly.
Replace smoke alarm batteries twice a year.
Do you have any other tips you would put into place to ensure your family is prepared?