Out with the Old and In with the New!
Posted by Judy Craft on Thursday, December 27, 2012 at 2:38 PM
By Judy Craft / December 27, 2012
Comment
As 2012 winds down and we look forward to 2013, we find that there is much to be thankful for in the real estate industry.
The third and fourth quarter of 2012 finally gave us a glimpse of the "light at the end of the tunnel"--or so we hope. In his November statistical report, Mike Wheatley assured us all that we are in full blown recovery and believe me, he studies the numbers like an economist!! If you study the chart for Milestone's volume of closed sales comparing 2011 to 2012, you will see that the first half of the year was somewhat unstable but the second half was much stronger with higher month-over-month sales each and every time. Analyzing our December closed sales to date and projected sales between today and the end of the year promises that we will finish strong!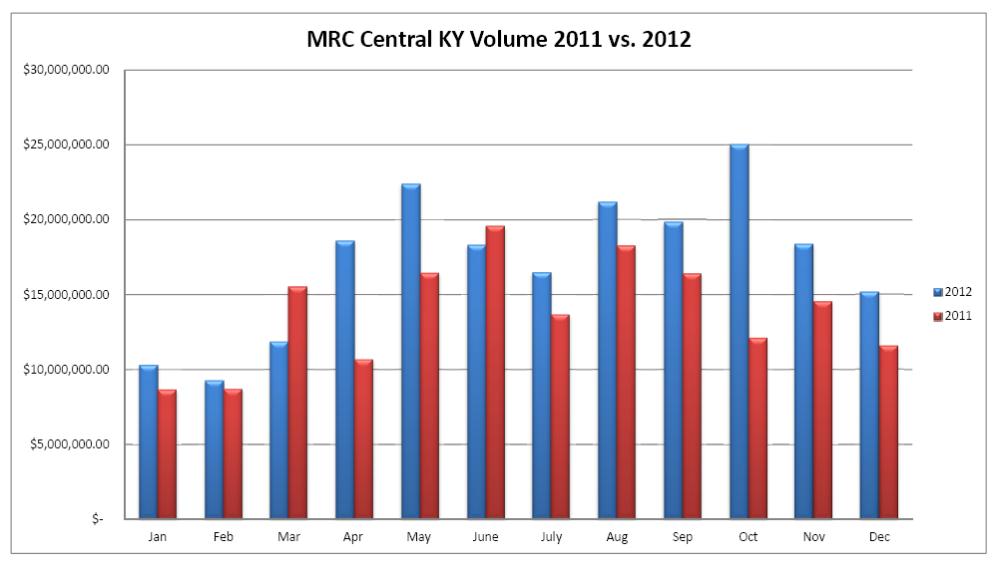 What do we think is the main factor in today's change over the past 5 dismal and disturbing years? Consumer confidence. From all appearances, it seems that Buyers and Sellers are tired of standing on the sidelines and feel good enough about their jobs and financial status to jump back into the game while interest rates are still low and selection is good.
One of the main indicators to me as the Principal Broker of Milestone as to the renewed strength of our market are the number of multiple offers being placed on properties – DURING the holidays!! The holiday season is typically marked by few showings and even fewer contracts written, as most are sidetracked by all of the holiday events and commitments. This is all great news for us as a nation, since the housing industry is a huge economic driver in our country!
So let's make a toast to a happy, healthy, and prosperous 2013!!