LAMArama 2013
Posted by Ashley Whitworth on Thursday, February 28, 2013 at 2:59:09 PM
By Ashley Whitworth / February 28, 2013
Comment
Looking for some fun and entertainment this weekend? Check out the LAMArama 2013, presented by the Lexington Area Music Alliance. This year's event will be held at Natasha's Bistro in downtown Lexington this Saturday, March 2nd.
LAMArama is a daylong series of educational workshops and live music geared toward Lexington's growing music community. The workshops will begin at 10:00 and will feature Danny Williams of Barry Mando Project/Lexington Music Lab and
Kentucky Arts Council
Performing Artist, Heath Eric. In the evening, the fun continues with live performances by locally-based musicians. The admission to the workshops is free. There is a $5 cover for the musical performances.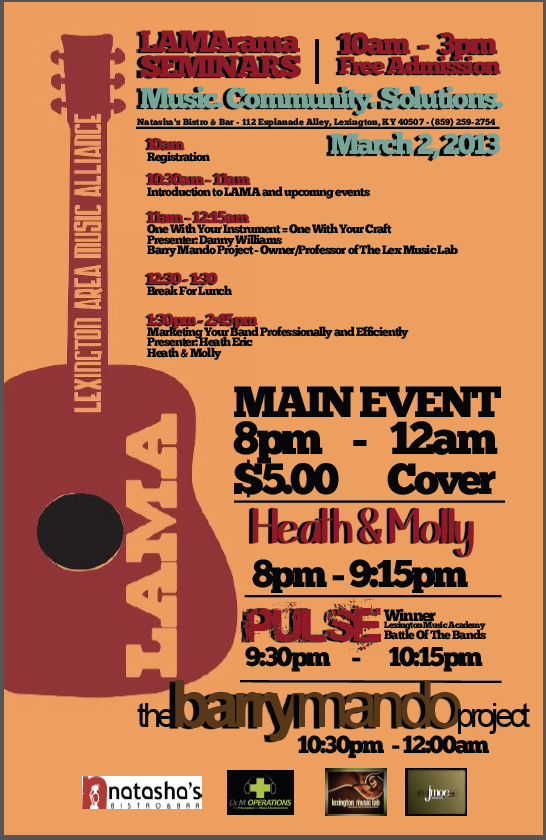 ...