Is anyone else ready for winter to be over, like I am? The comic below pretty much sums up my thoughts on the matter.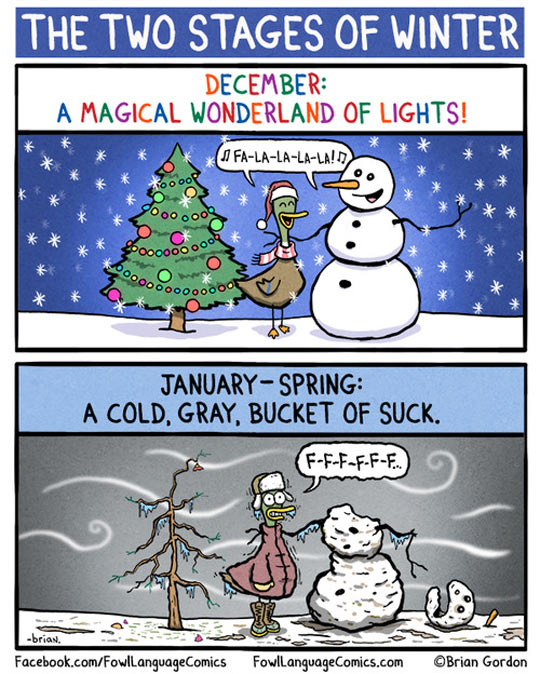 If you're like me and you're going a little stir crazy from all the cold weather, here are a few things you can do in your Central Kentucky home to keep the winter doldrums away and keep your kids entertained.
Mess-Free Finger Painting...