Market Scoop: May 2012
Posted by Judy Craft on Wednesday, June 27, 2012 at 7:43 PM
By Judy Craft / June 27, 2012
Comment
2012 is shaping up to be a good year for Real Estate in Central Kentucky! The key indicators for our market are very encouraging. The inventory of homes on the market are down from 6,721 in May of 2011 to 6,145 in May of 2012. We are actually starting to see multiple offer situations again on Lexington homes! The number of sold homes is up substantially from 672 in May of 2011 to 785 in May of 2012. The number of solds in May of 2012 is a big jump from the 638 solds in April of 2012.
Spring is typically a very busy season for Real Estate and this Spring has been no exception.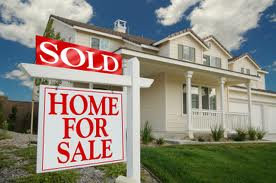 The pending sales from Lexington Bluegrass Association of Realtors is showing an increase as well, which means we will continue to see the number of sold homes remain solid. In May of 2011 there were 756 pending sales and this year for May we have 862. While the number of days on the market are hovering between 140-150 for 2011 and 2012, this number sometimes is not a true indicator due to the fact that homes are taken off the market and put back on for various reasons.
We were very excited to see the average sales price for the area to be up. In May of 2011 the average sales price was $161,505 compared to May of 2012 at $177,295. That is very encouraging for Sellers. With interest rates so incredibly low, first time homebuyers are jumping on the chance to own rather than rent. On the flip-side, Sellers are taking advantage of being able to upgrade without increasing their payment!
Stayed tuned for what the rest of the year holds for the Real Estate market. Enjoy your summer!