Lexington Restaurant Week
Posted by Lauren Hunter on Tuesday, July 26, 2022 at 10:41 AM
By Lauren Hunter / July 26, 2022
Comment
This week is the popular Lexington Restaurant Week, an annual event held in Lexington every year. Restaurant Week is an event where 30 restaurants unite to promote what has made them so successful. The event sponsored by Central Bank, Maker's Mark, and WKYT will last two weekends this summer from Thursday, July 21 through Sunday, July 31. Diners get to sample a range of delicious options at set prices of $19, $29, and $39. We are excited to see this year's lineup. Let us tell you about a few of the 30 restaurants and what they have on their lineup this week
Malone's
Hamburg – 1920 Pleasant Ridge Drive
Landsdowne – 3347 Tates Creek Road
Palomar – 3735 Palomar Centre Drive
Malone's is offering different options for their starters, salads, entrees, and desserts. For their starters, you can pick from Malone's Steak and Potato Soup, Vegetable Roll, or Buffalo Shrimp. Their salad options are their popular Lexingtonian Salad or Chopped Caeser Salad. For the main entrée, Malones is offering Blackened Atlantic Salmon, Sirloin Au Gratin, Jamaican Jerked Chicken, Aged Prime Cut NY Strip 14oz, and The Randall Cobb Prime Bone-In Filet. Lastly, their delicious desserts. A hard choice between their Blueberry and Lemon Twist Cake and their Amaretto Strawberry Sundae.

The Tulip Bar and Bistro
355 Romany Road
For The Tulip Bar and Bistro's starters, you have The Maker's Mark Peach Wonton and Smoked Tomato Wedge Salad. For the main entrée, you can pick between Bourbon Fried Chicken and Pork Loin Marsala. Their dessert options are Cream Brulee OR Chocolate Chip Cookie and Bourbon Ice Cream.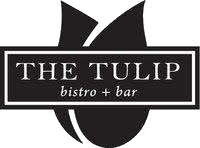 The BLVD Grill
844 Hays Boulevard
The BLVD Grill has the choice between Sweet & Spicy Fried Shrimp and Classic Signature Salad. Their entrée options are The Maker's Mark French Pork Chop and Country Boy Beer Battered Whitefish. Lastly, for their desserts, you pick between White Chocolate Peach Cobbler and Strawberry Angel Food Cake.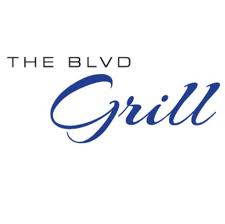 There are so many restaurants with many delicous items to choose from. Let us know which restaurant you're stopping by this week!