Lexington Burger Week 2021
Posted by Taylor Hatton on Wednesday, July 7, 2021 at 2:07 PM
By Taylor Hatton / July 7, 2021
Comment
This week is the famous Lexington Burger Week, an annual event held in Lexington every second week of July. Burger week is a meat lovers dream with 26 restaurants participating this year. All throughout the week of July 5- July 11, burgers at participating locations will be a special burger that is not on their regular menus and will be priced at 6 dollars. There is a burger, a unique one of a kind burger for everyone, here are some of the burgers we have our eye on.
The Killer Bee Burger
This burger can be found at Big City Pizza located at 2312 Sir Barton Way #110. The Killer Bee Burger is a 100% black angus beef patty topped with house pepper jack beer cheese, bacon crumble, and bourbon glaze on a brioche bun.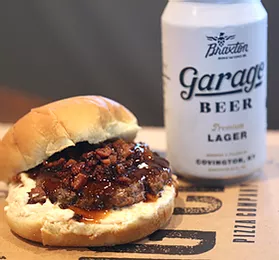 The Veggie Hot Brown Burger
This modern twist on a Kentucky classic sandwich can be found at Stella's Kentucky Deli located at 143 Jefferson Street. A vegetarian burger that features a lentil burger topped with grilled tomatoes and creamy, white cheddar Mornay sauce.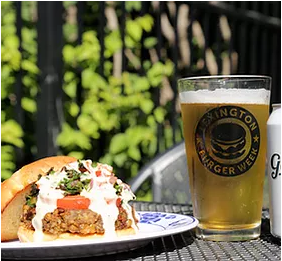 The Pig Mac and Cheese Burger
Brought to you by Bear and the Butcher located at 815 Euclid Drive, this monster of a burger is a whole quarter pound angus beef patty topped with Bear's brew-braised pulled pork, white cheddar mac & cheese, and kettle chips finished with a spicy sriracha drizzle served on grilled Brioche bun. A perfect burger for any meat lover.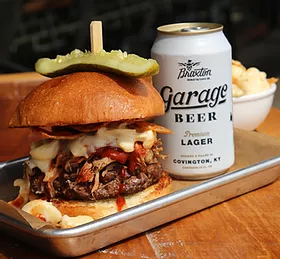 With so many delicious burgers to choose from. Let us know which burger you are going to try for burger week this year!