Keep your Central Kentucky home healthy this Winter
Posted by Ashley Whitworth on Friday, January 18, 2013 at 2:27 PM
By Ashley Whitworth / January 18, 2013
Comment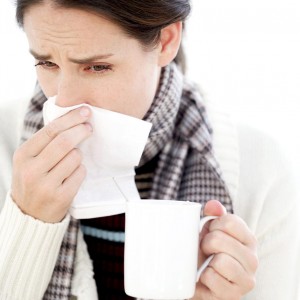 The weather here in Central Kentucky has been particularly moody the past couple of weeks! We've had everything from snow and ice storms to 60 degree temperatures already—and it's only the middle of January! Unfortunately, since the weather has been so inconsistent, now is the time when you start to hear sniffles, coughs, and sneezes all around you. While you can't always stay away from people who are sick at your office or school, you can try to keep germs at bay in your home. Here are a few tips to keep your home as bacteria-free as possible!
1. Wash your hands. This is the golden rule when it comes to keeping healthy. With the hundreds of items we touch daily, our hands are the best carriers for germs and bacteria. Use antibacterial hand soap and wash your hands before you eat, after using the restroom, and various times throughout the day. If soap is not available, use an alcohol based hand sanitizer.
2. Disinfect to Protect. While many people think that the bathroom is the dirtiest place in our homes, some of the most germ-filled places are where you least expect them! Use a disinfecting cloth, like Clorox wipes, and wipe down door handles, countertops, faucets, computer keyboards, and anything you come in contact with during the day. Make sure you take extra care when it comes to disinfecting electronics like TV remotes and cell phones so that you don't damage them.
3. Towel off the germs. Whenever you use a washcloth, hand towel, or bath towel, skin cells are wiped off onto the cloth and can linger for a while in the damp conditions. When you sleep, your bed sheets accumulate dead skin cells and can also be a breeding ground for bacteria and germs. Keep your towels and bed sheets free from bacteria by washing them in scalding water at least once a week.
Do you have any other tips to steer clear of germs in your home? Let us know in the comments or tell us on our Facebook page!