Hometrust Warranty Training at Milestone Realty Consultants
Posted by Judy Craft on Tuesday, November 13, 2012 at 8:36 PM
By Judy Craft / November 13, 2012
1 Comment
We had a great "Lunch and Learn" today with Hometrust Warranty Representative, Amy Wood. I always learn something new about Home Warranties whenever she comes to speak to us.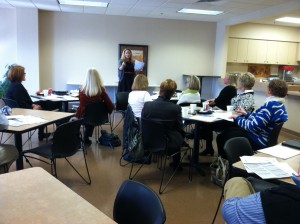 Not only is a Home Warranty a great benefit for Buyers, but it is a great benefit to Sellers, as well. When a Seller chooses a Home Warranty on their home while it is being marketed, the Warranty then passes on to the Buyer for one year. It is a great marketing tool, but it also covers repair costs for many different things that might occur while the home is listed. The seller does not pay for the warranty unless the home closes.
At Milestone Realty Consultants, we offer Home Warranty programs to all of our Buyers and Sellers. It is our responsibility as Realtors to make sure all of our clients know this is available for them to purchase for their home. Often the Home Warranty is negotiated in the Purchase Contract. The Home Warranty program has helped many of our clients with repairs that could have cost them a great deal of out of pocket expense. I would recommend that anyone that is buying or selling a home to consider a Home Warranty.