Great Smiles and Golf Swings
Posted by Ashley Whitworth on Tuesday, June 19, 2012 at 3:11 PM
By Ashley Whitworth / June 19, 2012
Comment
The Home Builders Association of Lexington held their annual Golf Scramble Thursday, June 14th at Old Silo Golf Course in Mount Sterling, KY. A total of 18 teams of four came out for the event. It was a beautiful day for a day of golf and everyone had a good time! The Milestone Realty/Walden Mortgage team consisted of Mike Dunn, Vincent Prather, Skip Hansen, and Scotty Floro.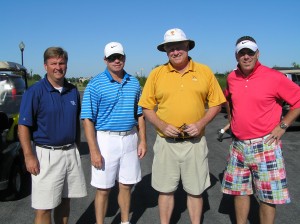 The first place team was Architectural Kitchens and Baths, second place went to the team from Bates Security/LCM Construction, and third place was from M & M Sanitation. Austin Heller, a member of the Atchison/Heller team was lucky enough to get a hole-in-one on the 12th hole and received a great price from the sponsor, Greater Lexington Insurance! Wow--way to go Austin!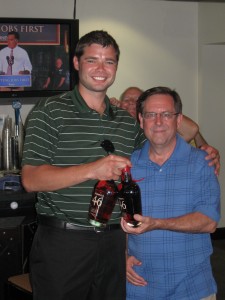 Congratulations to the the winners! We look forward to next year's outing!