First Time Homebuyers Series: Step 1: Getting Pre-Approved
Posted by Ashley Whitworth on Monday, August 19, 2013 at 3:26:36 PM
By Ashley Whitworth / August 19, 2013
Comment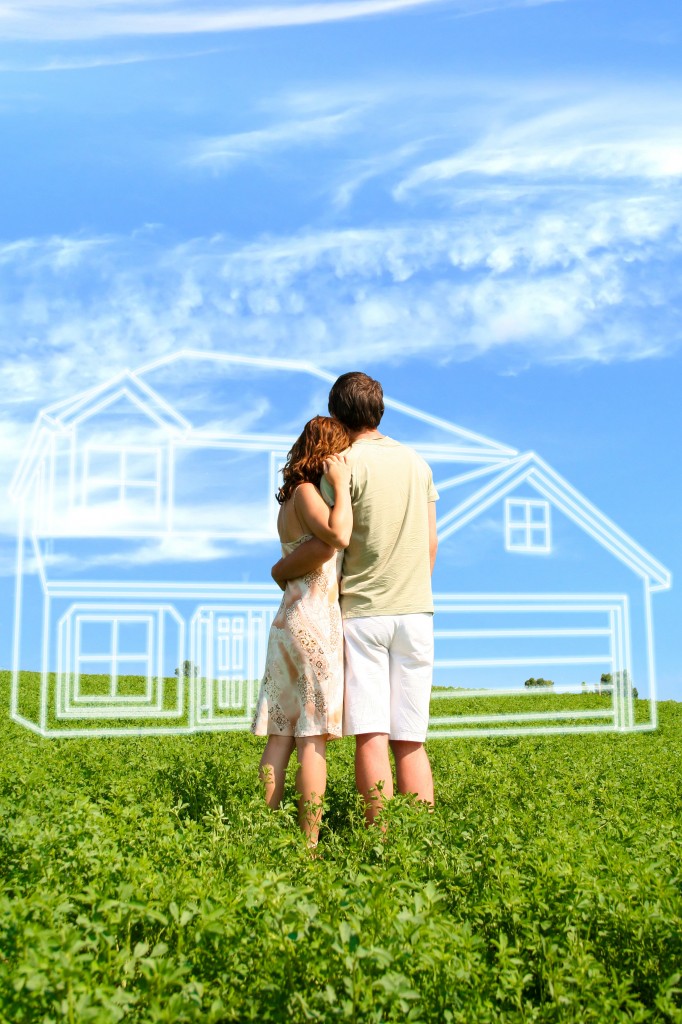 Purchasing that first house for the first-time Kentucky home buyer is definitely one of the most exciting times in a person's life! Because purchasing a home in one of the biggest investments you'll make in your lifetime, we have outlined a step-by-step guide to prepare you for purchasing your home. Each week, we'll highlight the next step in the process. This week, we're highlighting the very first step in the process of homeownership: Getting Pre-Approved. It is essential that everyone be pre-approved by a lender for a Kentucky mortgage prior to looking at properties and making an offer on a home. This is for your protection. There is nothing more disappointing than finding a home that you love only to discover that you can't obtain financing! The pre-approval process is very simple and requires paying for a full credit report. You can expect to pay approximately $50.00 per married couple or $50.00 each for individuals who will be applying for a home loan. The loan officer will need your Social Security number, last 2 pay stubs, last 2 bank statements, last 2 years employment information, last 2 years W-2's (possibly), and last two years income tax returns (possibly). (Requirements will vary from lender to lender)
Should I Shop For A Loan Before I Begin House Hunting?
Yes, Yes, and again, Yes! Knowing where you stand concerning how much money a lender will lend you (based on your income and credit rating) puts you in a strong bargaining position. As Realtors, we have been faced with many multiple offer situations in the real estate market. We have many different buyers all looking for a similar type of property, therefore, when a desirable property comes on the market, the reaction is often swift and decisive. Don't set yourself up for disappointment - get pre-approved. Sellers faced with deciding between two buyers - one who is pre-approved by a lender and one who is not- may favor the pre-approved buyer. If you're unsure of where to go to shop for a loan, ask for help! You can ask friends and family members who they used to purchase their home.
Pre-approval vs. Pre-qualifying
A pre-approval is obtained when a prospective buyer pays for a credit report and supplies the lender with necessary documentation to determine employment and income/debt ratio. Upon pre-approval, the lender is able to give the buyer and their Realtor a letter verifying a pre-approved loan amount and any other stipulations needed to obtain the loan. Other stipulations may be that the buyer must sell their existing property, or pay off a debt, or subject to an accepted Offer To Purchase contract, or subject to appraisal. This should all be detailed in the letter. You can be pre-qualified by simply giving the lender information via the telephone or the Internet*. The lender will generally give you a loan amount based on the information you have given them. This is all subject to verification and therefore is not worth much in the seller's eyes. Be a prepared buyer - take the time and effort to get pre-approved! *Note - We all love the Internet, but be careful when obtaining pre-approval from a company on-line. I recommend you also speak to someone in the local area as well in order to compare fees, interest rates, etc. Next week, we'll look at one of the most important steps in purchasing a home, finding a Realtor.