Fallin' Into Fall
Posted by Ashley Whitworth on Wednesday, September 9, 2015 at 9:14:34 AM
By Ashley Whitworth / September 9, 2015
Comment
Does fall seem like a magical time of year to anyone else? It's a beautiful time of year where the outside world is brimming with the richest, warmest colors. Bringing those colors and feelings into your home could make it feel magical too. Here are some easy DIY ideas that you can do to prepare your home for fall!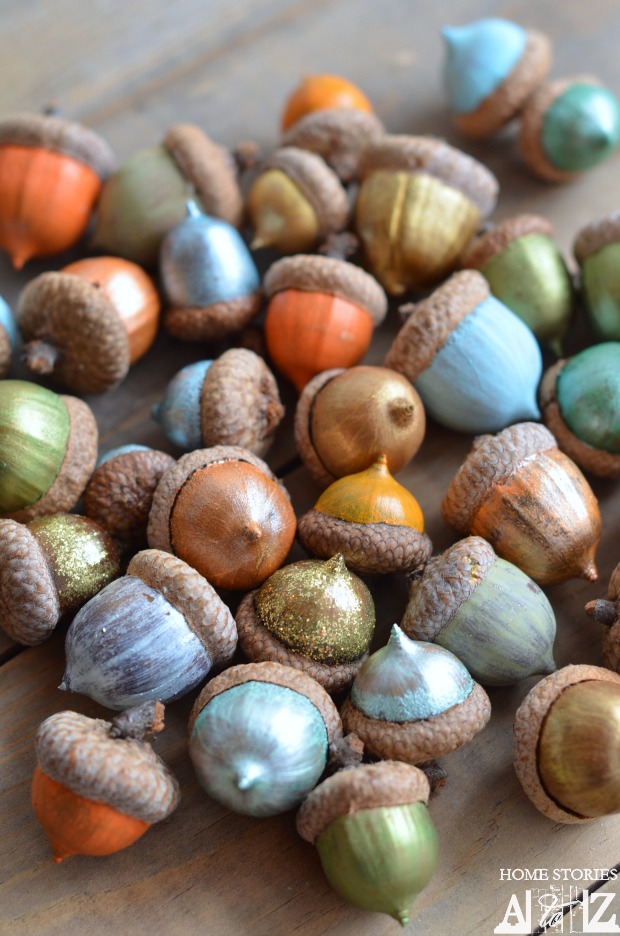 Painted Acorns
This simple twist on something found in nature is so fun and simple!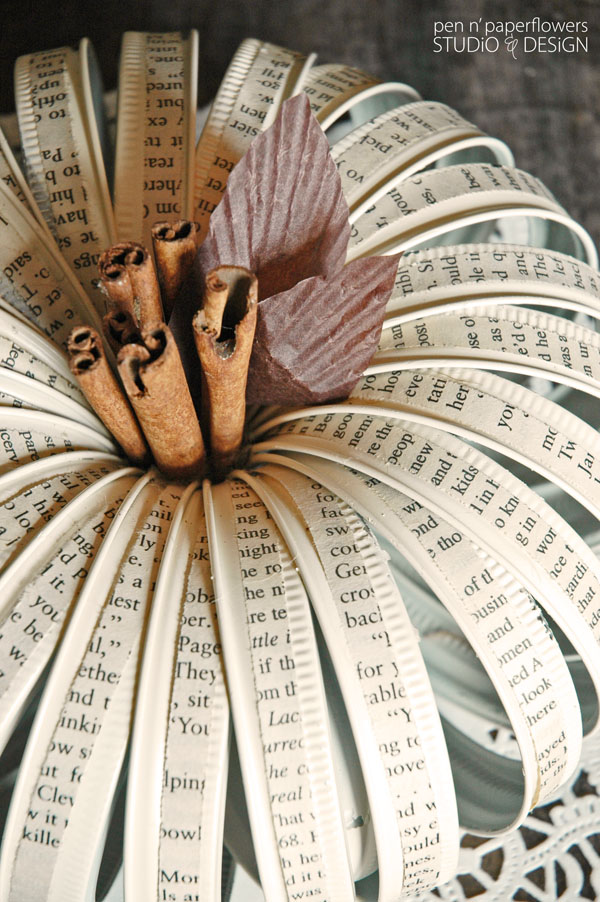 Mason Jar Lid Pumpkin How cute is this!? If you're going for a very natural, rustic look, this pumpkin decoration would be the perfect addition to your home.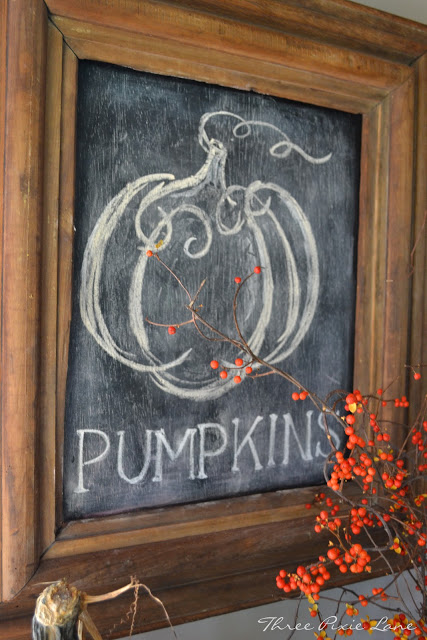 Fall Chalkboard If you already have a chalkboard in your home, why not make it fall themed? That's part of the fun and versatility of having a chalkboard!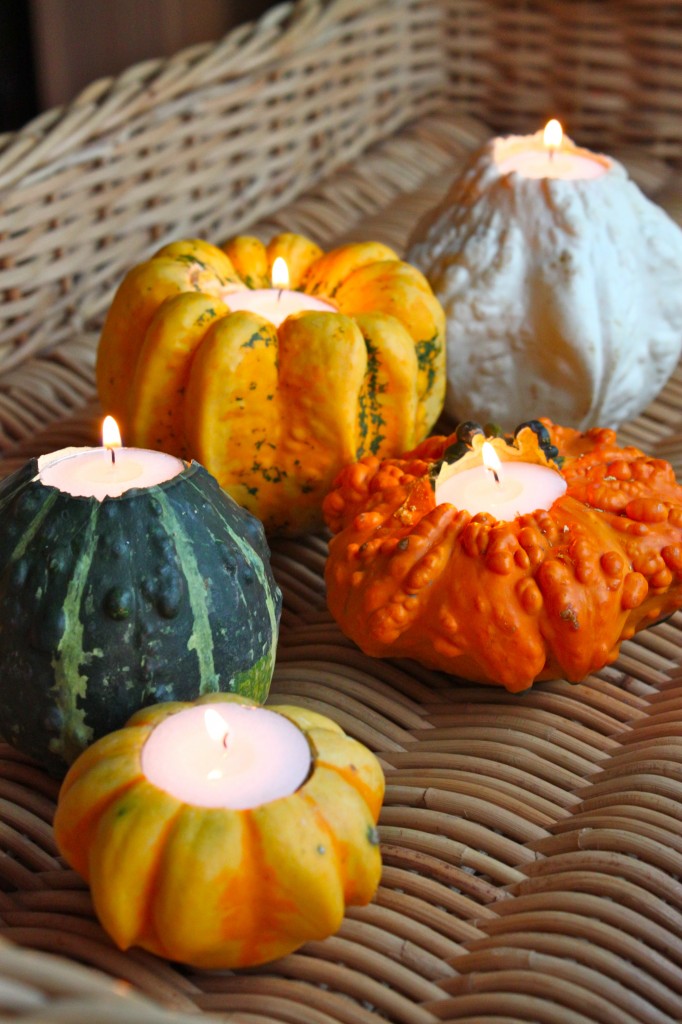 Gourd Candle Holders These are perfect for a fall themed table! And it's very inexpensive too!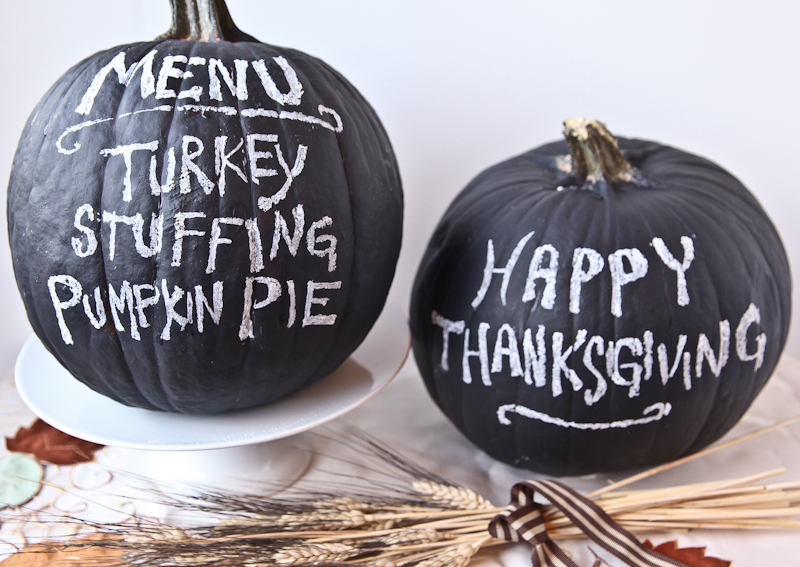 Chalkboard Pumpkins Crafts don't get much easier - or fun- than this one! Just paint your pumpkin with chalkboard paint and let the creativity flow. How cute would this look on your table for Thanksgiving dinner?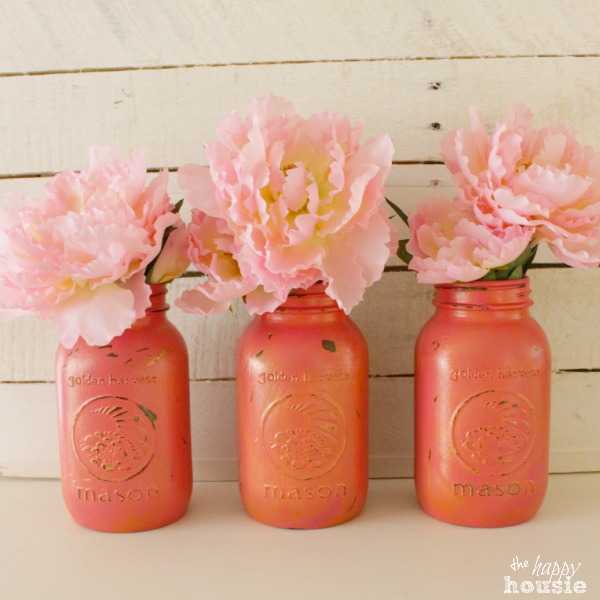 Painted Mason Jars These mason jars would look cute throughout your house year round. But when they're painted a rich, warm color and filled with some leaves or branches, they're the perfect autumn addition!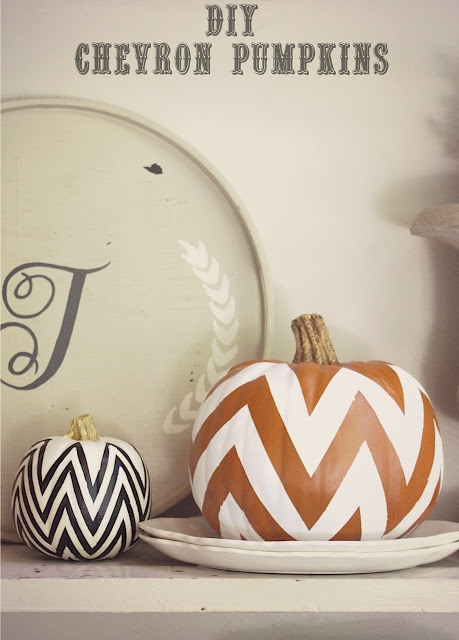 Chevron Pumpkins Here's another quick and easy pumpkin decoration! It's a beautiful, modern twist on a pumpkin rather than craving one!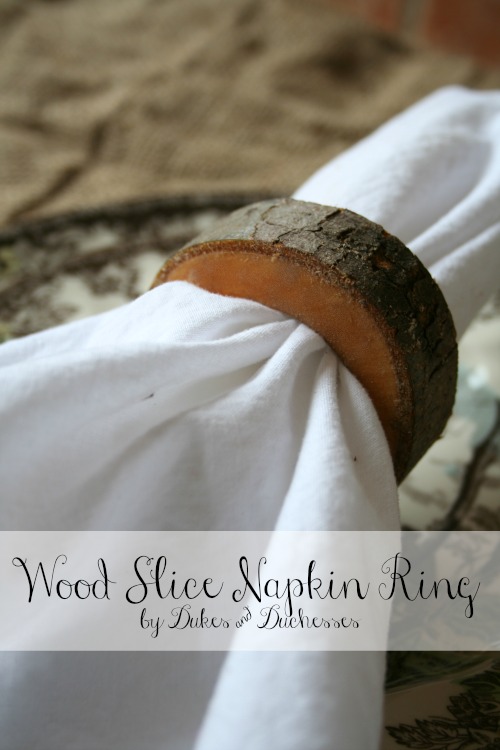 Wooden Napkin Ring Your table would look so fancy with these napkins at the place settings. Simple touches like this can make all the difference in the world.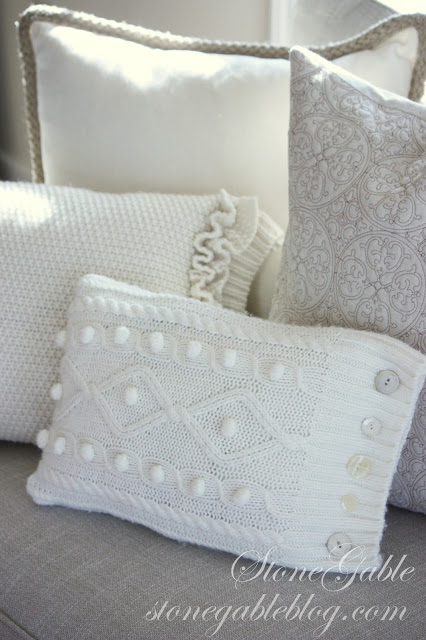 Sweater Pillow Nothing sounds cozier than a sweater during fall. Add that coziness to your couch, and you've got yourself a perfect Sunday nap spot.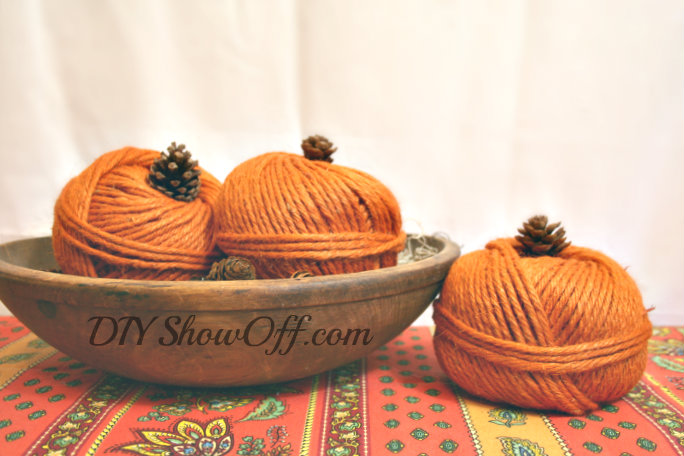 Yarn Pumpkins How cute and adorable! Once again, your fall table would not be complete without these!
Hopefully this has helped you get in the mood for fall. It's coming whether we like it or not...but we like it!