Easy Tailgating Ideas
Posted by Ashley Whitworth on Friday, October 12, 2012 at 2:23:25 PM
By Ashley Whitworth / October 12, 2012
Comment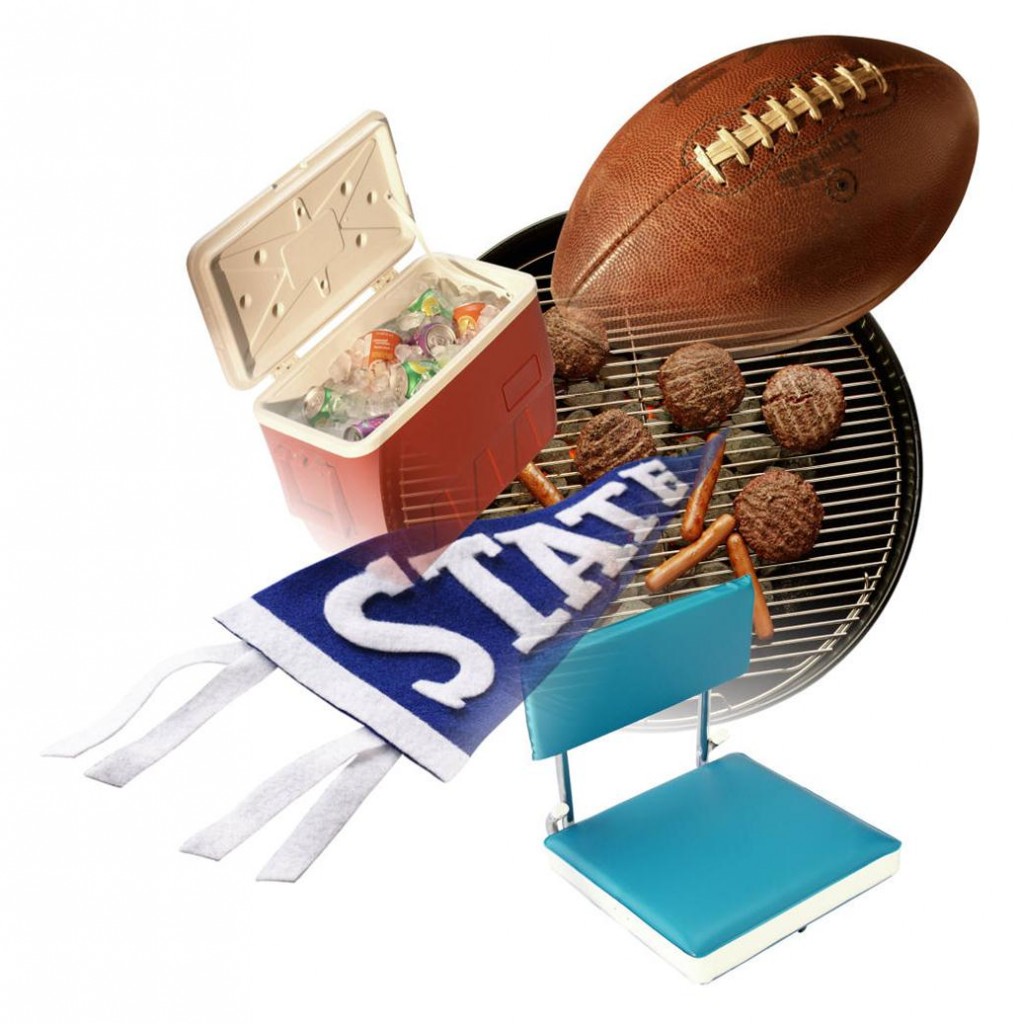 The Cats may not be playing
at home
this week, but that doesn't mean you shouldn't be gearing up now for your next tailgating event! Here are a few tips and tricks to make sure your next pre-game party is a winner!
1. There are a few things you're bound to forget for your next tailgate. Here is a list of some of the most commonly forgotten items.
-Bottle opener and corkscrew
-Extra water to douse the hot coals or an ashcan to discard them in
-Trash bags (not cleaning up after yourself is a big no-no!)
-Paper towels or napkins, and moist towelettes if you serve something messy
-A slicing knife
-A tablecloth, to make sure your tailgate is civilized
2. Make sure you bring plenty of chairs. Folding lawn chairs or expandable camping chairs make for portable and inexpensive seating. Get there early. Not only will you secure a good spot, you won't have to fight massive crowds. Choose a parking lot that is close to the stadium, and to other tailgaters. You'll want to be in the middle of the action.
3. Try out some new recipes. Bring food that is easy to eat, but still packs a punch to your taste buds! Try this easy Warm Bean Dip found here. For a healthier alternative to the traditional burger, try grilling up some Portabello Burgers found here.
4. Don't forget the entertainment! Make sure you bring a small radio with you; it's the perfect way to listen to the pregame commentary and get in the cheering mood. If you have tickets to the game, you'll know when you'll need to head inside. If you don't have tickets, you'll be able to hear all the game's play-by-play. For those who are there more for the socialization, rather than the game, make sure to keep them entertained with a game of cornhole. You can find directions on how to make your own cornhole set here.
Do you have any other tried-and-true tailgating ideas?