Don't let drafts get you down...
Posted by Ashley Whitworth on Wednesday, April 10, 2013 at 3:30:02 PM
By Ashley Whitworth / April 10, 2013
Comment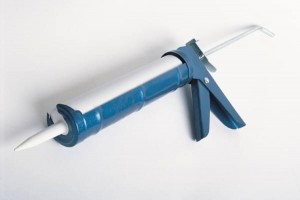 We've had quite a strange winter here in
Central Kentucky
! We've had days of 50 + degree weather, followed by days of snow and freezing rain. Did you notice that your heating bill was higher this winter? Did you walk by a door or window in your home and feel a small draft? Up to 30% of a home's energy usage can be lost by drafts alone! By sealing areas around your house such as the attic, basement, windows and exterior siding with caulk, you will not only save money on your energy bill, but you'll feel more comfortable in your home. Most people think that caulk is a tool that only the professionals use, but in reality, using caulk is a piece of cake and is very inexpensive. A tube of caulk will run you about $4 at your
local
home improvement store. All you need is
a putty knife or scraper
,
a tube of caulk
, and
a caulk gun
.
1. Take a quick walk through your house, checking for places that need a caulk refresh. You're looking for discolored, cracked or otherwise deteriorating caulk. The areas you'll want to concentrate on will be around windows and in your attics or basements.
2. Remove all the old caulk with your putty knife or scraper. You want to apply the caulk to a clean, smooth surface.
3. Load the tube into your caulking gun using the instructions on the gun package. Once it's properly loaded, cut off the tip of the caulk tube at a 45 degree angle. This will give you a better angle to get into the cracks and crevices you'll be filling.
4. Apply the caulk at a measured pace along the cracks you're covering. Be smooth and use consistent, light pressure. You want your caulk to be applied in one continuous line.
5. Smooth your caulk with a plastic spoon, a popsicle stick or even your fingers.
6. Let it dry completely.