Decorating Your Home: The Outside
Posted by Ashley Whitworth on Friday, November 30, 2012 at 12:30:29 PM
By Ashley Whitworth / November 30, 2012
Comment
Each Friday until Christmas, we'll be featuring a different area of your home to decorate for the holidays. Last week, we gave you instructions on how to decorate your tree. This week, we will focus on the decorations for the outside of your Kentucky home.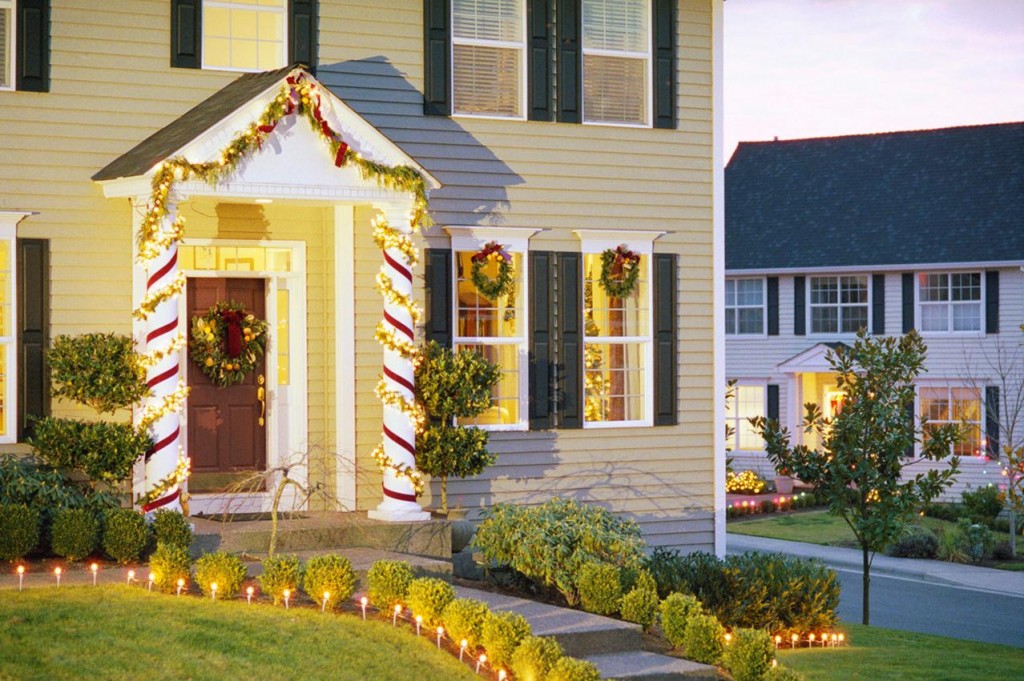 I would venture a guess that a majority of the population are somewhere in the middle of of being like Clark Griswold and going all out, and an Ebenezar Scrooge and putting no decorations out when it comes to decorating outside for the holidays! Here are a few tips on how to decorate the outside of your home for Christmas.
Start with your front door. Even if you don't want to do a lot of decorating for the holidays, hanging a festive wreath on your door can add a pop of color against the backdrop of a gloomy winter. You can find many different types of pre-decorated wreaths at local home décor shops. If you'd rather make one yourself, use these tutorials for a personalized wreath, a yarn wreath, or if you like a little more non-traditional décor, try a framed wreath.
Use what you already have. There's no need to go out a buy a lot when you can repurpose what you have at home. Use the large planters that held this past summer's ferns to showcase small Christmas topiary to flank your front door.
While you don't need to blind your neighbors, adding a few Christmas lights around the outline of your home and in your landscaping will add a nice glow. There are many types of lights in stores, and they're not all meant for outdoor use. Make sure your labels say "outdoor" before hanging them, or you could be decorating your house with a fire hazard.
Sellers Take Note:
Homes often look their best during the holidays, but if you're in the process of trying to
sell your home
over the holidays, be careful not to overdo it on the decor. Adornments that are too large or too many can crowd your home and distract buyers. Make sure to check back next week when we head back inside and give you ideas on how to
decorate your mantel
for the holidays!