Clean Up Your Garage Before You Sell Your Home
Posted by Ashley Whitworth on Wednesday, October 15, 2014 at 10:48:49 AM
By Ashley Whitworth / October 15, 2014
Comment
If you were going on an important job interview, you'd dress to impress.  You wouldn't dress up and wear your old tennis shoes.  That's exactly what you want to do with your home, too–dress or, rather, stage to impress and sell! Selling your home in central Kentucky requires a keen eye to make it appeal to a wide audience. That means you need to take time to make sure that your home is dressed up and ready to be shown off.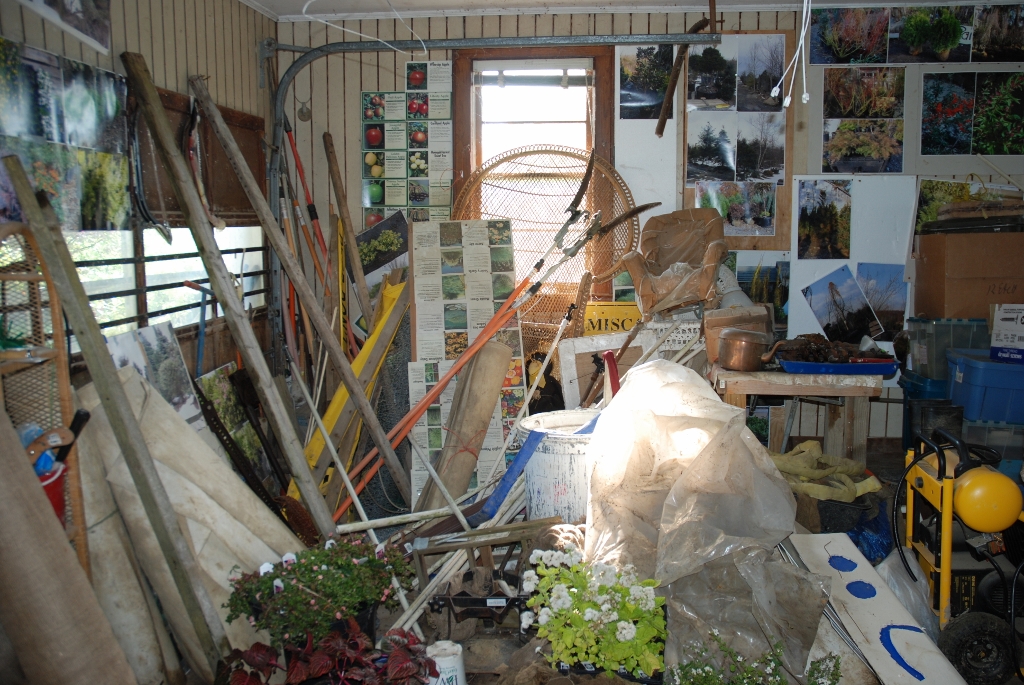 Photo Source: KConners
Everyone is told about how much the curb appeal and interior staging is important to selling your home.  The one thing that is often overlooked is the garage. In today's society garages are becoming more than just a place to park your cars.  Many use their garage as storage, a gym, an office, or even a kennel.
I've listed homes
where the sellers simply use the garage to store all their stuff that they plan to take with them. While that might be convenient for the current homeowners, it's not very enticing for potential new buyers. They want to see what the garage really looks like and how it might suit their needs. Hard to do when it's jammed with boxes! If buyers can barely walk into the garage, they'll likely skip it entirely and may feel a bit cheated. Or they may try to maneuver around all your stuff and could knock a few things over or, worse, get injured. No one needs that to happen. Consider packing your boxes and either storing them in a storage space or at a friend's. Getting as much stuff out of the house as possible is very important. Don't underestimate the power of a clean, tidy, spacious garage.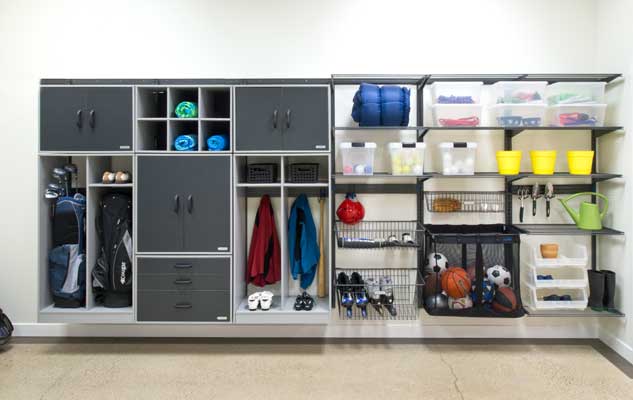 Photo Source: Organized Living
Square footage counts and many people have plans to use that extra garage space for things you might not have thought of. A good-looking garage will attract buyers.  Do what you can to improve your garage but start with the basics. If your garage door is in shoddy shape, replace the hardware. Nothing worse than a buyer taking a look at your garage just as a spring breaks on the automatic garage door! Then take a look around and see what things you can get off the floor and into shelves or cabinets in your garage. The less you have on the floor, the more spacious the garage will feel. If the new buyers have big cars, ample space for cars as well as storage space for household items will be very important. If you find that your garage door system isn't working and you're planning to replace it, think about installing the latest technology. Smart homes are very appealing because they help simplify ordinary tasks. Today, with the proper technology installed, garage doors can be controlled with compatible apps that link to Android and iOS mobile devices and allow homeowners to check their garage door, and even open or close it once they've left their home. Another good feature is a battery backup system that will keep your garage functioning even during a power shortage.