Are you all ready for this year's Super Bowl? Are you a Broncos fan or will you be rooting for Carolina? We know that most of us will be attending fun Super Bowl parties on Sunday, and we have a feeling that you guys will be too! Here is a fun game called Football Pool that we always like to play during the big game. It brings the whole competition thing up a notch!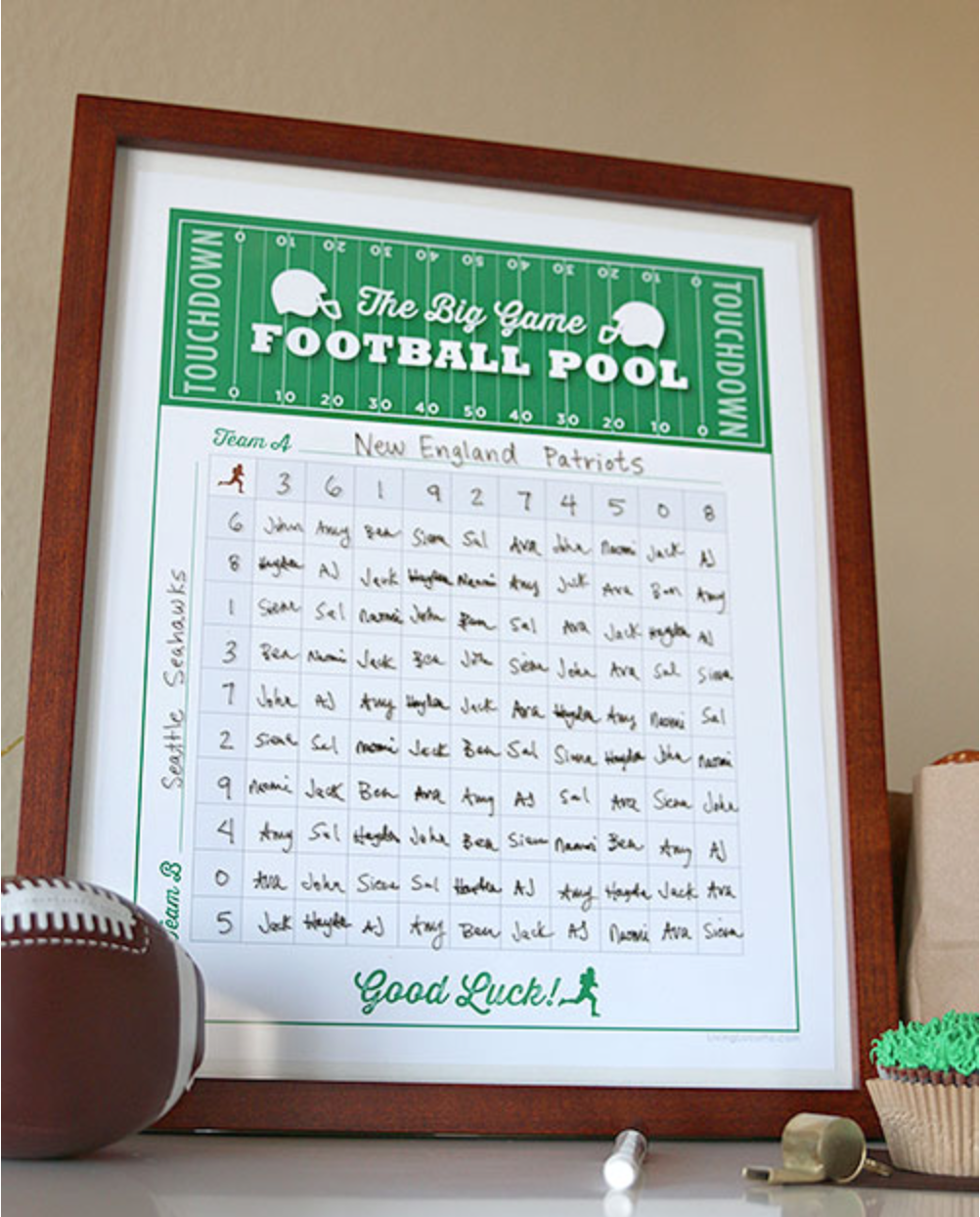 The rules are as follows:
1. Assign one team to the columns and one to the rows.
2. Have guests join your Football Squares pool and write their names in their squares....