April Showers Bring Events to Central Kentucky
Posted by Ashley Whitworth on Tuesday, April 8, 2014 at 11:11 AM
By Ashley Whitworth / April 8, 2014
Comment
Spring has sprung in Central Kentucky and we've got a list of plenty of things you and your family can do in the coming weeks.
Lexington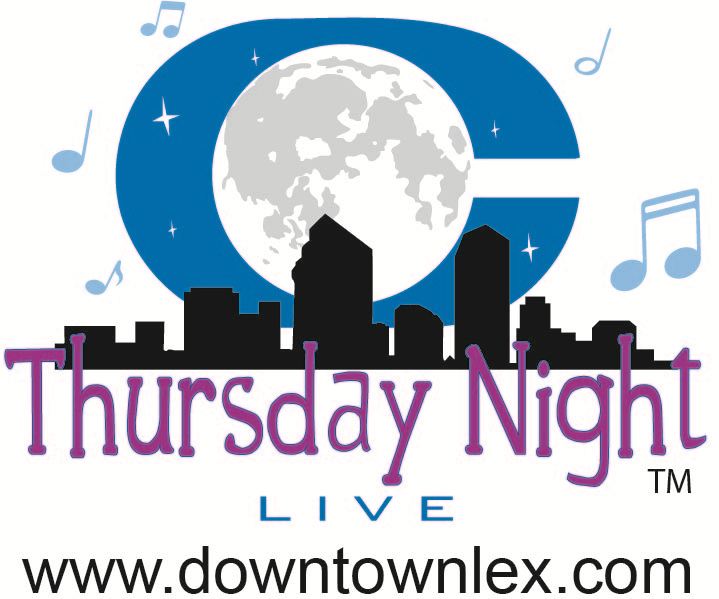 Thursday Night Live, every Thursday-October 18th, 4:30-9pm, Cheapside Park
Join hundreds of fellow Lexingtonians at Thursday Night Live every Thursday now through October 18th at Cheapside Park in downtown Lexington. There will be beverages, food from local restaurants and great music by live, local bands. Bands play from 5:30pm-9pm. For a line up of the bands, click here.
Lexington Farmers Market, every Saturday 7am-2pm, Cheapside Park, every Sunday 10am-2pm, Southland Drive
Support local farmers and business people at the Lexington Farmers Market every weekend. Choose from local produce, flowers, baked goods, fresh herbs, and hand-made items.
Kite Fest, Saturday, April 12, 12-4pm, Jacobson Park
Look to the skies this weekend at Jacobson Park for the return of Kite Fest, sponsored by Lexington Parks & Recreation and Cricket Wireless. This year's event will include face painting, kite making, giant bubbles, and special entertainment.
Stargazing, Saturday, April 26, 8:30pm, Raven Run Nature Sanctuary
Enjoy an astronomy presentation and view the night sky through a variety of telescopes provided by the Bluegrass Amateur Astronomy Club. The program is free and will last about 2 hours.
Georgetown
14th annual Georgetown Kite and Cultural Festival, Saturday April 12-Sunday, April 13, 12:00pm-5:00pm, Cardome Center
The Georgetown Kite and Cultural Festival is a celebration of international food, music, cultural demonstrations and kite flying. If you don't have a kite, there will be some available for purchase.
Rolex Kentucky Three Day Event, Thursday, April 24-Sunday, April 27, Kentucky Horse Park
Visit the only four-star three day equestrian event located right here in Central Kentucky. Three different events will test horse and rider's athletic abilities; Dressage, Cross-Country, and the Jumping Test. Visitors come from all across the globe for this spectacular event--you won't want to miss it!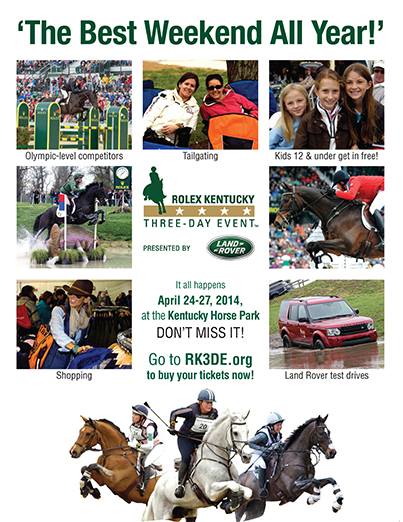 Photo Source
Nicholasville
Kentucky Wine & Vine Fest, Saturday, May 17, 12:00pm-7:00pm, Downtown Nicholasville
Sample, savor, and celebrate at the 11th annual Kentucky Wine & Vine Fest in Downtown Nicholasville. There will be Kentucky arts and crafts, entertainment, and, of course, local and international wines to sample and purchase.

Photo Source
Winchester
Easter Egg Hunt, Saturday, April 12, 10:30am, Trinity United Methodist Church, 306 North Main St.
Bring your kids, ages 0-5th grade, for a free Easter egg hunt. The hunt will begin at 11:00am, with registration starting at 10:30am.
Egg-citing Easter Fest at Fort Boonesboro Campground, Thursday, April 10-Sunday, April 13th, Fort Boonesboro Campground
Join fellow campers for an Easter celebration with lots of activities. There will be scheduled times for bingo, Easter crafts, an Easter Egg Hunt with the Easter Bunny, free putt-putt and tours, camper decoration contest, and a whole lot more. There is a free continental breakfast on Sunday. Please note: this event is for registered campers only. For more information, please call (859) 527-3454 or email booncamp@bellsouth.net.
Women on the Frontier, Saturday, April 26-Sunday, April 27, Fort Boonesboro Campground
Find out lots of things about the life of a woman on the frontier during this two-day interpretive and interactive event. There will be demonstrations and hands-on learning of 18th century life skills and daily activities in the lives of women. Learn about primitive cooking techniques, woods skills, choosing what to bring to the frontier, and more. This event is free with regular fort admission.