A New Trend in Kitchen Appliances?
Posted by Ashley Whitworth on Tuesday, September 11, 2012 at 2:06 PM
By Ashley Whitworth / September 11, 2012
1 Comment
Look around today's most popular kitchens and you'll see a plethora of granite countertops and stainless steel appliances. Head to any local home improvement store and you'll find rows upon rows of these finishes. But some experts and designers say that the stainless steel era is coming to an end.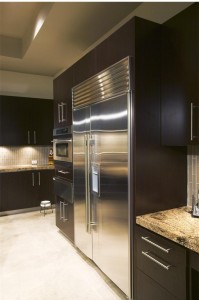 Signifiying a possible shift in kitchen appliance culture, Whirlpool has introduced a new line of appliances called the "White Ice Collection". Defined by silver accents, sleek lines, and streamlined controls, the new collection's refrigerator, range, dishwasher, and microwave signal an attempt to change the industry standard of stainless steel.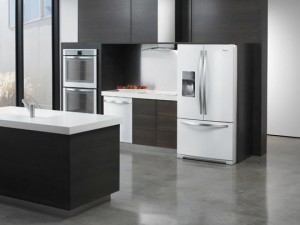 Whirlpool seems to be aiming their new designs towards homeowners who have grown tired of the stainless steel look, but still want their kitchens to look up-to-date and classy. These updated versions of white appliances have a glossy sheen that almost has the look of glass. Many designers have attributed similarities to Apple's design strategies. Trends in appliance colors come and go. Stainless steel has been the rage for the past few decades, so maybe this new take on white will take it's place? Only time will tell!
What do you think? Do you think this new trend will catch on in today's kitchens?