90th Annual KAR Convention
Posted by Judy Craft on Thursday, October 4, 2012 at 2:02 PM
By Judy Craft / October 4, 2012
1 Comment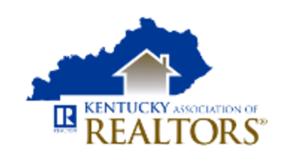 I was fortunate to attend the 90th Kentucky Association of Realtors Convention last week at the Northern Kentucky Convention and & Expo Center. The convention is a time to learn and to network with fellow agents from all over the state of Kentucky.
I have met many people over the years at these conventions, which has proven to be a great resource for referrals or even Real Estate advice outside of your area. It is always nice to see these people year after year.
The three day event is full of educational opportunities and is broken into sessions that you can choose to attend. Several of the sessions offer Continuing Education credits which makes the Convention even more worthwhile. It is also the time when the Directors and Officers on the State level are elected by the members. We get the opportunity to hear each of the candidates speak and learn about their experience in the Real Estate industry. The candidates also visit the Region Caucuses where members are able to ask them questions in order to cast an informed vote.
There is also a wonderful Trade Show with many exhibitor booths to visit and get the latest information available to Realtors. Many of the exhibitors have fun giveaways and door prizes. It is a great way to network with all of the attendees as well.
I would highly recommend attending this Convention if you are a Realtor in the state of Kentucky. See you there next year!