5 Reasons Why Fall is a Great Time To Sell Your Home
Posted by Ashley Whitworth on Monday, September 29, 2014 at 11:59:41 AM
By Ashley Whitworth / September 29, 2014
Comment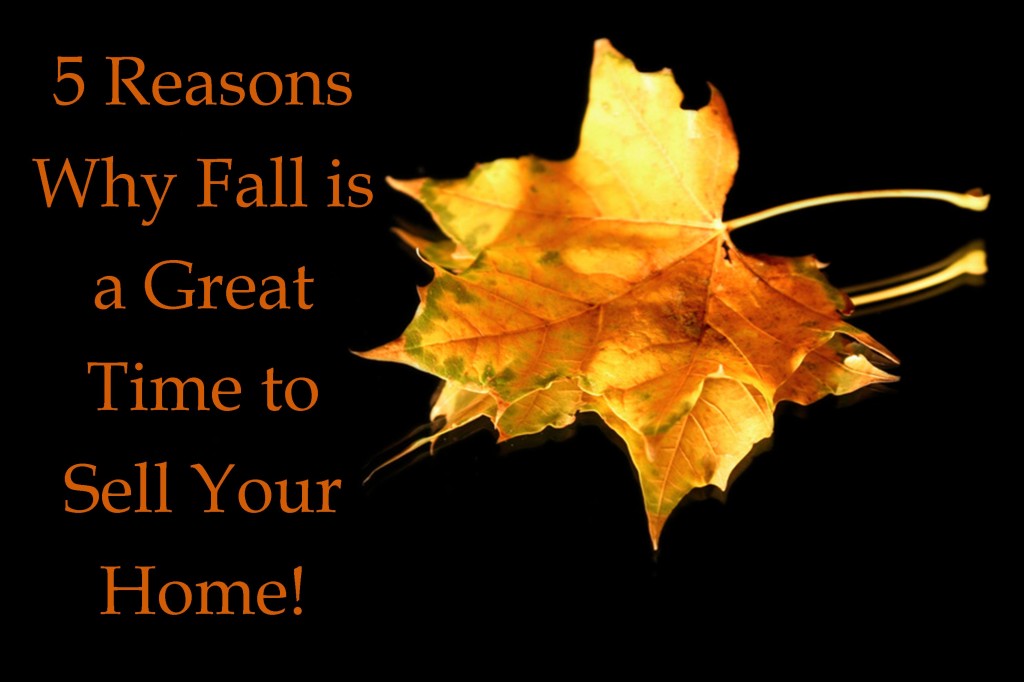 As you may know, Spring and Summer are prime real estate seasons. But that doesn't mean that real estate sales stop in their tracks the minute Fall rolls around. Here's 5 reasons why Fall is a great time to sell your Central Kentucky home.
1. Less Competition
The number of homes that are on the market drop drastically as parents are getting ready to put the kids back to school and families prepare for the upcoming holiday season. That means, if you list your home in September or October, you have less competition for buyers attention. Fewer homes on the market can also lead to a better selling price, which may mean a higher value.
2. Built-in Curb Appeal
Color-turning leaves provide a natural curb appeal and fall foliage can make your house look perfect in real estate marketing photos. Just make sure to keep your walk and driveways clear when the leaves start falling.
3. Start the New Year Off Right
With the new year approaching, many home buyers are looking for a fresh start. Your home could be their perfect setting!
4. More Accessibility to Your Realtor
During the busy Spring real estate season, everyone is trying to cater to all the hundreds of homes just coming on the market. By listing with an agent during his slow season, he is able to give you more attention.
5. Settled by Springtime
Selling now means that by next Spring, you will be in your new home and not have to worry about rising interest rates, keeping the house spotless for unexpected showings, and all the other little things that can make selling stressful. Need more information about selling your home? Talk to one of our
Central KY Realtors
at Milestone Realty Consultants!