5 Fun Springtime Ways To Decorate Your Home
Posted by Taylor Hatton on Friday, May 14, 2021 at 3:29 PM
By Taylor Hatton / May 14, 2021
Comment
5 Fun Springtime Ways to Decorate Your Home
By Taylor Hatton
Spring has sprung and the weather is starting to turn beautiful. It is time to start decorating your home. Whether it is decorating your front porch or expanding your garden, there are a lot of fun ways to spruce up your house this spring.
Looking for a fun springtime way to greet your neighbors? Check out this fun and easy DIY trinket that is an eyecatcher. It makes everyone in the neighborhood feel cordial and is welcoming to anyone who stops by.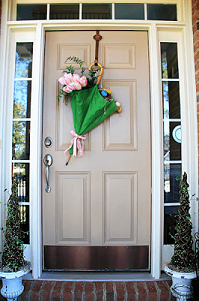 If the umbrella door hanger is not your style and you want something a little more traditional with a seasonal twist, then check out the gorgeous tulip wreath. This colorful decoration is a seasonal spin on a classic traditional home ornament.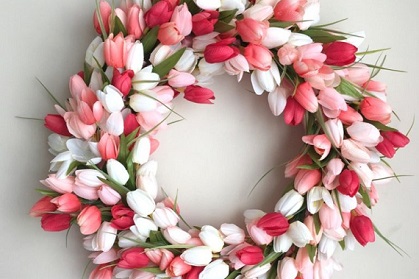 This cool springtime idea is a fun way to grow your plants this season. No more hiding your garden in your backyard where no one will see it. You can show off your beautiful plants to the whole neighborhood.You will have all of your neighbors jealous when they see you growing tulips, daffodils, and violas right outside your windows.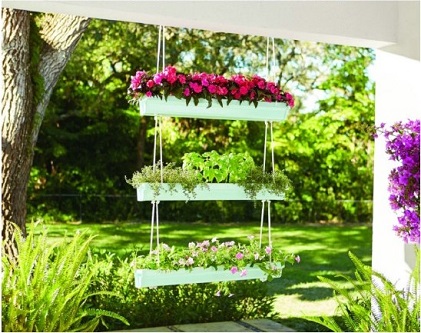 Here is a fun DIY project for the kids to enjoy! You can spruce up any room in the house with these cute trinkets that will encapsulate your home with the feelings of the season.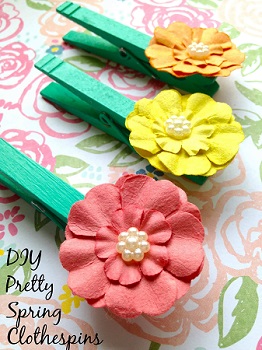 One of the coolest spring crafts you will see this year, this flower plate is a beautiful way to bring color to either your dining or living room table. This flower plate can be customized however you want and can encompass so many varieties and styles for whatever your springtime taste calls for!